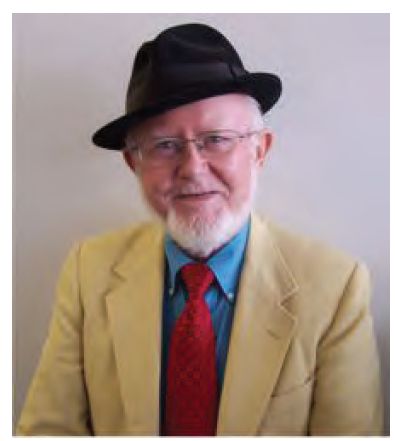 By Reed Adams
Dear Dr. Crime: I keep hearing about mass shootings with bunches of people being shot. How safe are we in North Carolina? Citizen
Dear Sir: Between 1982 and today, California reported 21 mass shooting and North Carolina had 2. Across states we are low. Nevertheless, keep your eyes open and report "strange" events to law enforcement. "Gun Control" is a big issue now, and research shows that 3 things work best: : universal background checks, bans on violent offenders purchasing guns, and "may-issue" laws (which give police discretion in issuing concealed-carry permits). See @Richard_Florida.
Dear Dr. Crime: A friend of mine got beaten up by her live-in boyfriend. So many things to do now and I don't know how to start. Don't tell me to go to the government agencies, she wants to keep it quiet. Got ideas, please ! Girlfriend
Dear Lady: Thank you for caring and helping a friend in a mess. First, meet with her pastor or yours, and if you don't have one, get one! A vital source of help for decades in our area is Albermarle Hopeline, Inc. at www.albemarlehopeline.org. You can call them at 252-338-3011.
Dear Dr. Crime: What is this stuff about Artificial Intelligent (AI) taking over the world? BillyBoy
Dear Billy: I will return to this topic as it may be a socially critical one, but I can say now that the reports I have read frighten me. For now, see "How AI Could be Used to Facilitate Crime" in the AI Daily at https://apple.news/AJHTcG0X-TgOPhZ54RDFl6A.
Dear Dr. Crime: Will we get pot in NC because Virginia has it? What is your position on pot? Anxious Young Man
Dear Man: Unless your physician is using it for a medical reason, I urge you to leave it alone. Here in NC a "pot" bill is being considered by our legislature. Check with your political leaders about the "North Carolina Compassionate Care Act". It and several others are being considered by our leaders now. See Senate Bill 771 & more.
Dear Dr. Crime: How do I get information about human trafficking? Social Worker.
Dear Responsible Citizen: Thank you for what you do. Contact me if you wish. Also see the recent report on your topic from the US Dept. of Justice, Human Trafficking Data-Collection Activities, 2020. It discusses their research to collect data and report on human trafficking. See the Combat Human Trafficking Act of 2015 (34 U.S.C. § 20709(e)(2)(B)). My work with such crimes tells me it is different from other crimes, in part because it lasts a long time. Such is different from the "friendly" sex trade. The politicians and the criminal justice system are shifting in their response to that, as can be seen from the Manhattan District Attorney's Office's decision recently that it would no longer prosecute prostitution and unlicensed massage. It seems we are seeing a growing movement to change the criminal justice system's approach to sex work. See the New York Times recent reports of these issues.
Dear Dr. Crime: Are all cops bad? Youth.
Dear Youth: NO ! The vast preponderance of law enforcement officers are our friends and out to help us. The stories in the news are used to paint an untrue picture. My understanding from studies is that a small % of the officers turn out "bad" and that 99% never use abuse of force. A federal study found that about 61.5 million Americans had at least one contact with police, so an occasional mess will be expected. Given the issues involved we should be proud of the officers who do such a good job.
Dear Dr. Crime: Where in the US is crime the worse? Mover
Dear Mover: According to worldpopulationreview.com the District of Columbia has the highest crime rate in the United States. They have 5,416 incidents per 100,000 people and violence more than twice the average rate. In 2018, the violent crime rate was 995.9 per 100,000, while the national average was 368.9 per 100,000. If you are planning to move to DC, consider all factors, including that Congress is considering making DC a state.
Dear Dr. Crime: Does becoming pregnant impact bad behavior? Pop
Dear Dad: Yes. A report in Deseret News on a study now underway indicates that upon becoming pregnant women become less asocial in many ways. The father does also but not as much. But no, I cannot recommend that as a crime control measure.