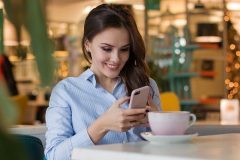 Check out our new website.
You now can install the Carolina Footsteps on your mobile phone, PC, or tablet home screen so you will not miss any posts.
Go to our website with your phone, tablet, or Windows 10 PC (using Chrome Opera, or Firefox browsers work best).
Go to https://carolinafootsteps.com
After the website loads, you should see a pop-up that says "Install to Home Screen"
Choose OK if you wish to put the Footsteps Icon on your phone or tablets Home screen. (does not install icon on PC).
You will then see another pop-up that says "Do you wish to have Push Notifications?" (PC, Tablet and Phone).
Choose "yes" if you wish notification of new posts when we post new articles. You will then see a small Orange Bell in the lower right-hand corner of your screen.
With this new website, when we post a new article, you will be notified on your phone, tablet, or PC with a "Ding".
Sorry, Iphone and Ipad does not support notifications.
Enjoy the articles!