Health
Health and Nutrition Strategies For Cancer Survivors and Everybody Else March 2020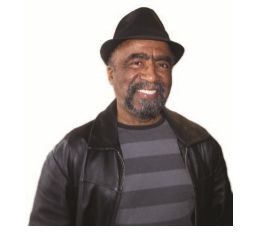 What's In your Diet?
By Warren Green
Last month, just before my deadline, this coronavirus thing exploded. Its being described as epidemic, I thinks it's already pandemic. The seven to fourteen day gestation is frightening. It could be a couple of weeks before you get a symptom. How many people will be exposed in 14 days?
Much of our food is imported from the region of ground zero. They are a major contributor to the domestic food chain. I wonder how much food was handled before the virus identified as a problem?
In 2015 the U.S. House of Representatives passed laws rescinding "Country of Origin", labeling requirements on meat and poultry. That's a red flag.
This column is about illuminating substances in the food chain that are detrimental to my cancer survivor colleagues, and everybody else. Environmental conditions are requiring more diligence,. It's like antibiotics, herbicides and pesticides, arsenic, sewage sludge and other such toxic substances, added to our food chain, isn't enough. Again a red flag.
Our government's position is, go organic. The cost of an organic based diet is probably out of reach of the most vulnerable group of the population. The amount of food deserts throughout the country suggest that many of the most vulnerable are not getting basic nutrients . Organic products are only about 20% of the country's food chain. So, 80% is not organic. If you're not eating organic, chances are you have a weakened system. You won't know it's compromised or weakened until you've been exposed. Not good.
So, what's the answer? I don't believe healthcare should be part of a free market. I think our current system is an administrative nightmare.
Ninety percent of healthcare practitioners have clients in the government single payer system including: The Veteran's Administration, Tri-Care, Medicare, Medicaid, and CHIPS (Children's health insurance program). Medicare becomes your primary provider at age 65.
The Centers for Medicare and Medicaid Services (CMS), administrative infrastructure, is already in place. CHIPS belongs in (CMS) because its a natural fit and usually associated with Medicaid.
I'd lower the age requirements in 5 year intervals, until there's complete coverage. After full coverage is achieved I'd transition the VA and Tri-Care into CMS .This could probably be achieved with the least amount of political drama, trauma and cost.
.
I hope your diet optimizing went well, and you were able to eliminate some of the toxic substances you've been ingesting. If it wasn't for bacon, and fish I'd be able to go all plant based. I was very successful in my efforts to remove refined carbs. Breads are no longer a staple in my household ( unless I make it). Sugar is no longer on our shopping list, and I no longer consume any beverage or condiment such as catsup with HFCU ( high fructose corn syrup). I just can't get rid of bacon. Fish will remain in my diet. I'm a failure at my attempts to be Vegan.
It looks like the FDA is scrutinizing Jimmy John's for frequent E-Coli, and salmonella violations throughout their 17 state system. No mention of the supplier, or the grower? Kind of curious. I've got ideas, stay tuned.
Food is medicine..
To read Warrens other articles on this site click here