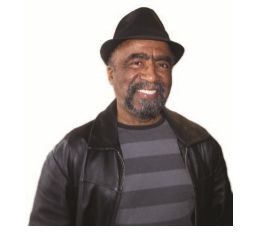 I hope everyone had a wonderful and blessed holiday, with New Year resolutions to achieve maximum health. Medical breakthroughs are happening at lightning speed, to the point of overwhelming, just to keep up.
Our focus has been on food and nutrition, specifically how to reduce inflammation, lower blood pressure, and seek the "cause" in the "Cause and Effect" component of our infirmities. In my advanced years, I'm moving away from the old-age catch-all, of old age being a reason for not feeling well.
Nutrition science breakthroughs, are probably equally to medicine's. Somewhere there should be an intersection. Medical practices have to consider, that what was consumed, is probably the cause of any acute discomfort. And, more than likely, that food will be animal-based.
In the very near future, with foods like plant-based poultry, fish, beef and pork, all ready in the supply chain, it will be easy to adjust your diet for maximum efficiency.
In addition to plant-based food, large scale production of cultured meat and poultry are ready for the marketplace. That said, clean, more nutritious, and safe food are right around the corner.
We'll be breaking down these new technologies and applying them to our ,ALWAYS FREE, " Health and Nutrition", strategy workshops.
My Sidney Kimmel Clinic (Johns Hopkins) Oncology team has finished up my very encouraging annual blood work, Bone and C.A.T. scan cycle for this year. That's 15 years and counting that they've controlled my very aggressive cancer. It's very comforting being on the cutting edge of clinical trials and studies, just in case something goes amiss. I strongly suggest getting a second opinion from the "The Sidney Kimmel Cancel Center". Their Cancer Center is one of the most advanced in the world. I was attracted to them because their literature suggested they were researching dietary links. Through their Cancer Center I participated in an National Cancer Institute (NCI) phase 1 & 2 clinical trial, that, determined that a substance in muscadine grape skins, inhibited the growth of prostate cancer cells. It controlled my cancer for over 24 months and convinced me they were on to something, and food has to be a significant component in any therapy.
I wondered if there was a similar link in breast cancer. We'll be drilling deep into those links, in our strategy workshops. It'll be a great informal environment to analyze the incredible
breakthroughs, in the two hundred billion dollar cancer pipeline. Of course, I'll report on the findings of the event, in next months' column.
RSVP today, call 844-372-3026 , Tuesday, January 14,2020, 3pm at Overture, Virginia Beach, 3317 Ocean Shore Ave. 23451
Looking forward to seeing you.
Let's make 2020 the healthiest year ever.