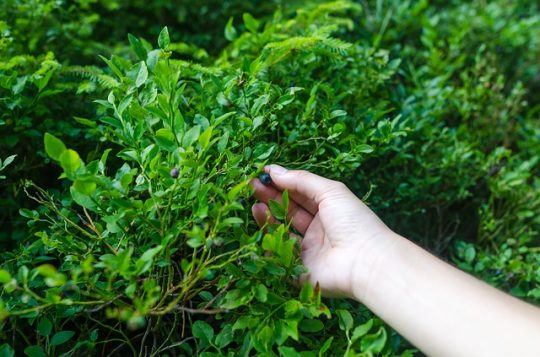 By: Coy Domecq
One of the failings of growing up eating a local staple is we sometimes take for granted that everyone is familiar with what is truly a regional dish and not well known beyond our personal borders. This is the case for the southern specialty grits. History reveals that at least in 1579, Native American tribes used the dried pounded local maize to prepare a boiled corn product. Around 1585, one member of Sir Walter Raleigh's Roanoke Island exploration party posted this original Yelp-like review upon dining with local American natives, "very white, faire, and well-tasted" boiled corn.
Grits do not have much to offer in the way of nutrition, they are low in fat but low in almost everything thing else too. A serving of grits has about 10% carbohydrate content and approximately 8% iron. One of the greatest benefits of a hot bowl of grits on a cold morning is that it is warming and sticks to your ribs for a while. Even though purists would never consider eating neutral-tasting grits with anything more than salt and butter, many variations include the addition of syrup, jelly, bacon and eggs, gravy, and of course cheese.
Grits is or are (do not get me started) a product of our past but also enjoy fancified modern recipes that are popular throughout the country across many cuisines. Grits, known as polenta in some circles, are associated with hominy, corn mush, and corn meal depending upon the size to the particles, type of corn, and the method of preparation. Proper cooking of grits is both an art and a science littered with many disgruntled cooks who cannot seem to get the hang of successful grit-ology.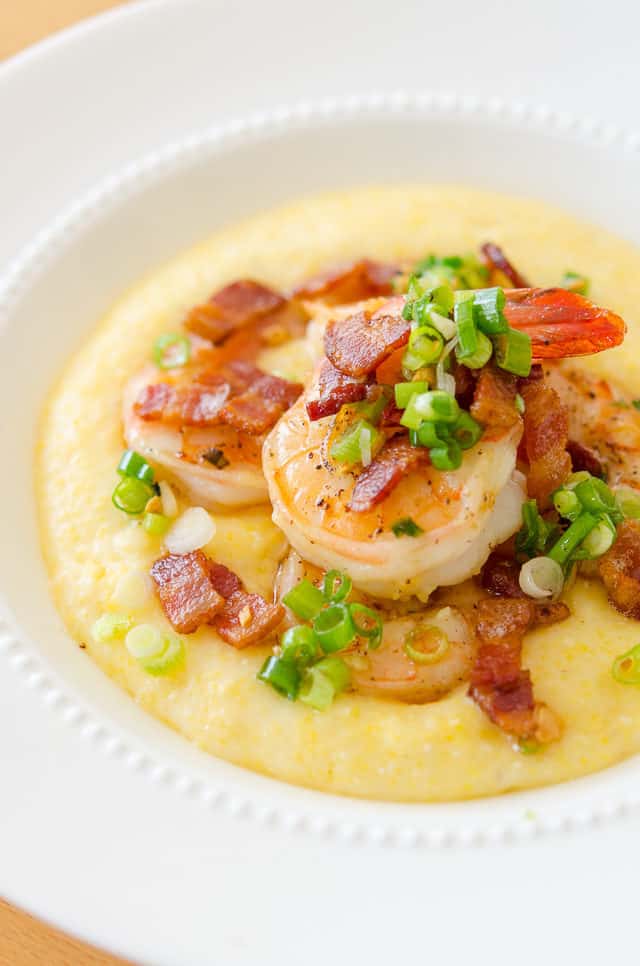 Creamy Shrimp + Cheddar Grits (inspiredhome.com) SERVINGS 3-4
For the Grits:
1 tablespoons of olive oil
1 small diced yellow onion
2 cups of white grits
6 cups of chicken stock
4 tablespoons of unsalted butter
8 ounces of shredded white cheddar grits
Kosher salt and fresh cracked pepper to taste
For the Shrimp:
1 teaspoon of olive oil
6 strips of bacon thinly sliced
5 minced cloves of garlic
1 pound of peeled and deveined shrimp
¾ cup of cream sherry
1 ½ cups of heavy whipping cream
Kosher salt and fresh cracked pepper to taste
DIRECTIONS
Grits: Add the olive oil to a medium size pot on medium heat and cook the onions for 6 to 8 minutes or until lightly browned.
Add in the grits and chicken stock, stir and cover for 20 to 25 minutes or until the grits are al dente.
Finish the grits with butter, shredded cheddar, salt and pepper and keep warm.
Shrimp: In a large saute pan on high heat with 1 teaspoon of olive oil, cook the bacon until it is crispy.
Once cooked, remove the bacon and the shrimp and garlic to the pan with the rendered bacon fat and saute for 3 to 4 minutes or until the shrimp is done.
Once the shrimp is cooked, remove them from the pan and deglaze with cream sherry and reduce until there is 2 tablespoons of liquid left.
Add the cream and cook over medium heat until it becomes very thick, think alfredo sauce.
Add the shrimp, bacon, salt and pepper to the cream mixture and mix.
Serve the creamy shrimp over the cheddar grits.