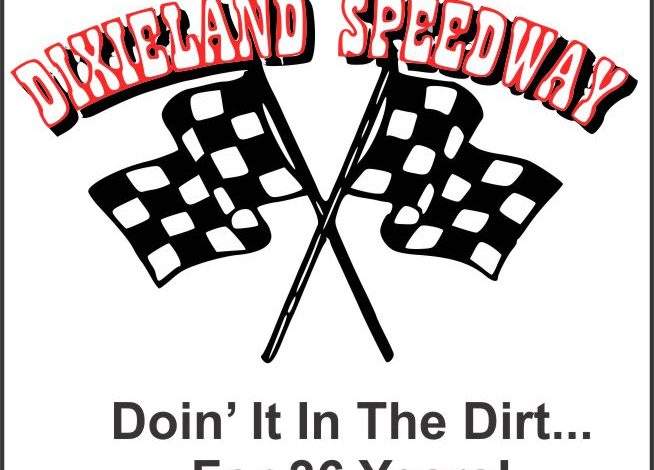 Elizabeth City, NC – The newest regional late model traveling touring series converged to the Harbor of Hospitality for their inaugural visit on Friday evening. The Steel Block Bandits Dirt Late Model Challenge made their maiden voyage to northeastern North Carolina on the 3/8-mile oval bull ring, delivering their fourth event of the 2021 season that had a winner's purse of $4,000. Competitors and crews were featured from across both North Carolina and Virginia.
Points leader Russell Erwin delivered after dominating the event to claim the victory. Shaun Harrell finished the spectacle in the runner-up position with Willie Milliken claiming third place. Local competitor John Staton, from Chesapeake, rebounded to finish fifth after getting caught up in a wreck on the opening lap.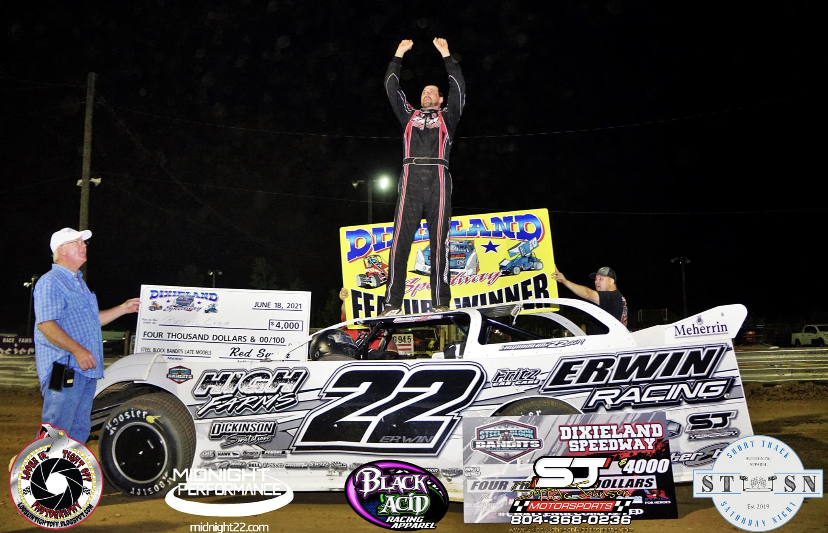 Their next stop is at The Dirt Track at Charlotte Motor Speedway on July 17th and 18th.
Troy Brickhouse ended his winless drought this season by leading flag-to-flag in the Rapid Ron's Racing Sportsman division. The past track champion collected his first victory of 2021 and his 49th career checkered flag. Defending race winner Mark Gonzales gave Brickhouse several challenges and attempted a last lap, final corner pass, but was unsuccessful and had to settle for the second position at the finish line. Jay Perry secured third place at the end, tying his season's best effort for the second time. The father-son duo of Sanders and Mark Overman finished fourth and fifth, respectively.
Five yellow flags, due to spins, slowed the action.
With the win, Brickhouse now ties Gonzales with the championship standings lead. After a fifth-place result, Mark Overman falls from first to third, two points behind the lead headed into race number five of the season on Friday.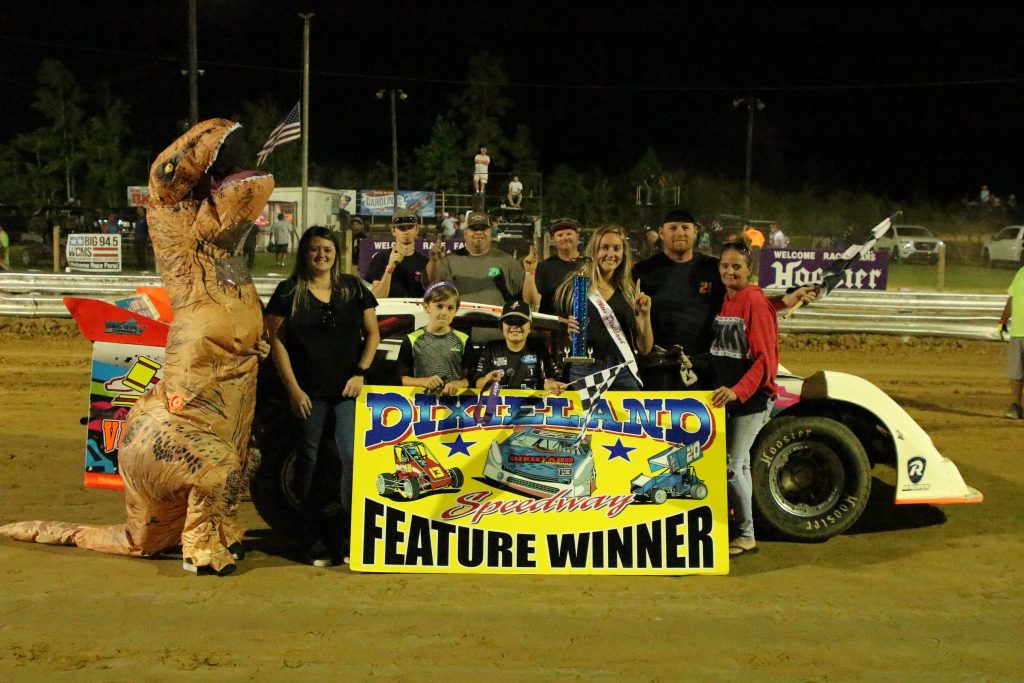 Points leader Kevin Bray returned to winning ways after capturing his third victory of the season in the Little Caesars Super Streets. Bray held off defending race winner, Dennis Barnes, who posted the second-place finish and Chris Lincoln took the final podium spot of third. Bray has padded his points lead by 20-markers over Barnes headed into this upcoming weekend's races.
Three incidents necessitated the yellow flag to slow the race, including one on lap two after the third-place driver, Lincoln bobbled in turn four, stacking up the field behind him. Several drivers got on the binders to slow and avoid crashing the Chesapeake native, however, the field was in tight formation and multiple cars made contact with one another including Virginia Beach pilot Jeff Hunt, Eric Kellar, and Kolton Stevens. Kellar and Stevens suffered extensive damage costing both a strong finish. Kellar's vehicle was towed back to the pits following the excursion while Stevens was able to continue but eventually had to park his car due to the severity of the problems. Lincoln motored on with no issues.
In his first start of the season, past champion, Kyle Barnes returned to the familiar victory lane following the 15-lap R&D Super Fours contest. Barnes controlled the race from start to finish to obtain the victory over defending race victor Rickie Waters who claimed second place. Dylan Rollinson finished in third.
Waters continues to lead the point standings following that division's second battle of 2021.
Racing resumes this Friday night, June 25th with five divisions competing, including Allstar Late Models, Rapid Ron's Racing Sportsman, Little Caesars Super Streets, Biggs Cadillac Buick GMC Stock Fours, and the R&D Super Fours. Additionally, kids on go-karts will take to the main stage. Gates open at 5:00 p.m. and racing begins at 8:00 p.m. For more information, dial 252-771-5151.
About Dixieland Speedway:
Dixieland Speedway is northeastern North Carolina's premier action track. The 3/8-mile dirt oval has hosted exciting Friday night racing since 1983. Long straightaways and tight turns lead to intense on-track action. The clay track is 55 feet wide and turns one and two are banked at 12 degrees, while turns three and four are eight degrees. Race fans from all over the region have come out to witness spectacular side-by-side racing through the years. Don't miss your chance to see why they call Dixieland, the track that started it all. To learn more, visit dixielandspeedway.net or follow Dixieland Speedway on Facebook, Twitter, and Instagram. Dixieland Speedway is located at 1520 Northside Road in Elizabeth City.