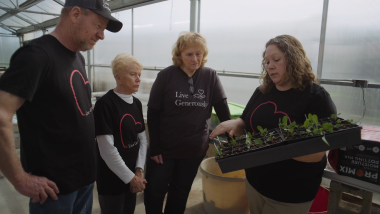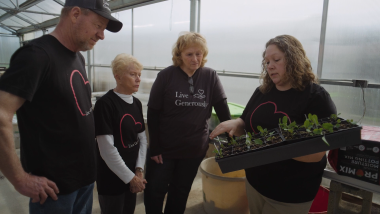 (NewsUSA)

– Many of us have every intention of making a positive and lasting impact on our community, but it can be overwhelming knowing how to get started or where the biggest need is. And busy days filled with professional and personal commitments can make giving back feel even more out of reach. Fortunately, many corporate leaders have an opportunity to help fill this gap – and it's important that they do. 
Businesses are realizing the importance society places on giving back and have begun to elevate their commitments to develop initiatives that bolster community impact among their customer bases. And as people strive to find fulfillment in their lives and pursue ways to give back in meaningful ways, providing volunteer and generosity programs has become crucial in the corporate world.
Demonstrating the power of providing generosity programs, Thrivent, a Fortune 500 financial services organization, recently celebrated reaching the milestones of 1 million client-led volunteer teams and $1 billion raised for communities nationwide through its Thrivent Action Teams program. This program is helping reimagine the future of generosity and volunteering in partnership with Thrivent's clients by harnessing the power of digital tools and community action. Through this effort, Thrivent has helped clients make a difference by placing resources and seed money directly in their hands so they can create the impact they want to see in their community. Since its debut in 2014, 9.6 million volunteers have given 93 million hours of their time to lead and support a generosity team—directly benefiting the causes and programs most important to them and their local communities.
"Companies that want to thrive both now and in the future, should recognize that their clients and stakeholders are eager to make a difference and want businesses to reflect these same values," said Carolyn Sakstrup, chief growth and generosity officer at Thrivent. "For more than 120 years, Thrivent has instilled a deep sense of purpose throughout our organization so our clients and employees can pursue their passions and lead lives of meaning and gratitude. We believe in the idea of serving a higher purpose and we're proud of our long legacy of mobilizing people to come together and take care of their community."
Here are four reasons why companies should create accessible and affordable pathways for people to give back and help them engage in their communities.
Addresses the Needs of the Community
Accessible philanthropic and volunteer initiatives provide new opportunities for community members to partake, regardless of their financial position. This means that people can proactively participate in a program, such as a fundraiser or food drive, and make a difference without facing a financial burden.
Enhances Brand Purpose and Reputation
By making philanthropy programs available to their customers, companies demonstrate their commitment to the overall community's well-being. This, in turn, attracts new customers who are more likely to support a brand that aligns with their values and enhances the company's reputation as a purposeful brand. These activities help to build relationships with the community and strengthen corporate reputation.
Boosts Customer Engagement
People are increasingly looking to give their business to companies that reflect their values. By offering hands-on community engagement programs, people are more likely to feel a sense of purpose and pride when they collaborate with a company that is making a positive impact. This can lead to increased loyalty and engagement. The key is to ensure that these programs are turnkey for them to be effective as an ongoing, repeatable effort.
Leads to Innovation and Creativity
When companies engage with their customers and community, they gain a deeper understanding of the needs and challenges faced by those they serve. This understanding can lead to the development of new and innovative products and services that address these needs, which can ultimately lead to business growth and bigger impactful.
In today's socially conscious world, community engagement has become an important tool for businesses to demonstrate their commitment to making a difference. As brand purpose takes on even greater importance, it's critical to build trust and credibility with customers and stakeholders. As Thrivent's recent milestone demonstrated, when companies engage with and invest in the community in meaningful ways, they help humanity thrive.
Learn more at https://www.thrivent.com/.