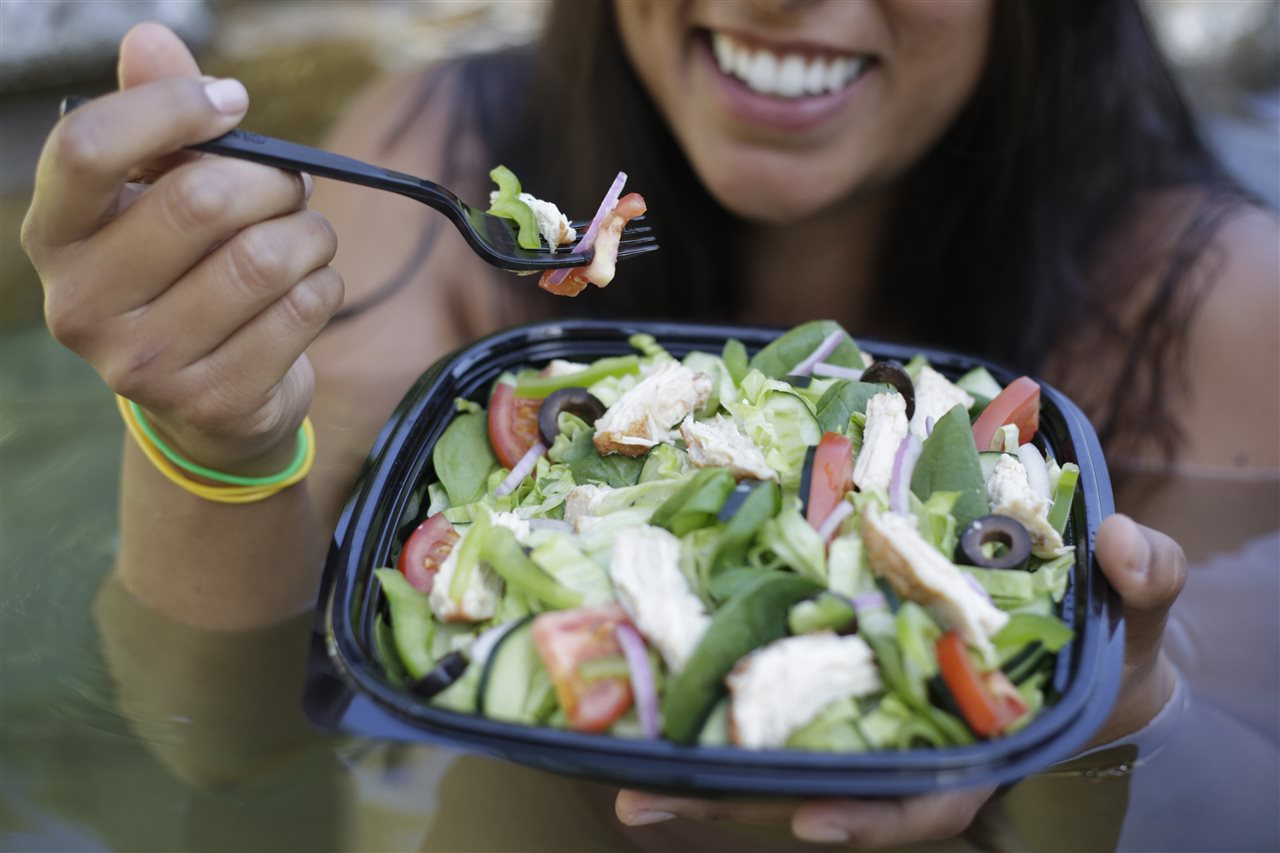 (BPT) – Whether you are trying to reduce carbs or eat more protein, eating well on the go can be a challenge.
Quality carbohydrates like whole-grain breads, milk, yogurt, fruits and legumes are an important part of a balanced diet, especially for children and teens. For adults, reducing the amount of empty carbs you eat can be a great way to meet your personal wellness goals. It's important to replace those carbs with lean meats, healthy fats and nutrient-dense vegetables.
Here are a few simple suggestions to eat on the go while still following your current diet.
Keto-style
A ketogenic diet, also known as keto, is a popular diet that balances protein, fat and carbs roughly in the following breakdown:
10 percent or less of their calories from carbs
70 to 80 percent of their calories from fat
10 to 20 percent of their calories from protein
One good way to follow a ketogenic diet is with a salad starting with a lean meat such as rotisserie-style chicken, turkey breast, steak or roast beef. Add in some veggies like lettuce, spinach and onions. Then top it all off with a dressing that has less than 2 grams of carbs like ranch, savory Caesar, oil and vinegar or Chipotle Southwest.
Carb-conscious
If keto sounds too ambitious for you, there are other simple ways to reduce carbs in your diet, like asking for a lettuce wrap instead of a sandwich. You can make any Subway sandwich into a nutritious salad with five servings of veggies.
Visit subway.com and use the nutrition chart to see how your favorite salad stacks up, or try these favorites:
"Spicy" Steak Salad: Order a steak salad with your favorite veggies plus jalapenos, shredded Monterey Cheddar and Chipotle Southwest sauce. This has 380 calories, 17 grams of carbs and 21 grams of protein.
"Cobb-style" Oven Roasted Chicken Salad: Try a salad with oven roasted chicken, guacamole, your favorite veggies and top it off with ranch dressing. This has 420 calories, 20 grams of carbs and 21 grams of protein. You could also add a strip of bacon for an additional 35 calories.
If you're in the mood for a sub but would like to cut down on carbs, you can always ask to have your bread scooped out.
Quality carbs
Trying to improve the overall nutrition quality in your diet, but don't want to cut carbs? Try these easy swaps:
Swap white bread for wheat. Select whole grain-certified 9-Grain Wheat
Swap sweet sauce for savory. Try mustard, oil and vinegar or mayo
Swap sweet drinks for water. Choose bottled water or unsweetened fountain drinks