Entertainment
The Woman in the Wall Release Date Set for Paramount+ Thriller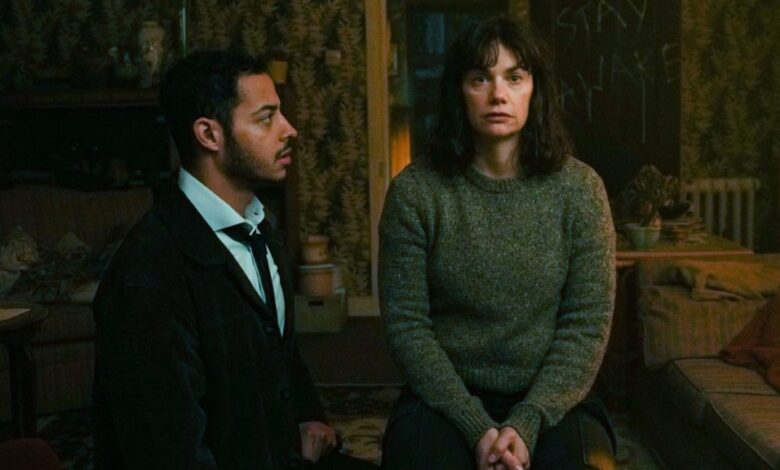 Paramount+ and Showtime have set the The Woman in the Wall release date for the upcoming international premiere of the six-episode mystery thriller, starring His Dark Materials' Ruth Wilson. The series will start streaming on January 19 on Paramount+ with Showtime, followed by its broadcast debut on January 21 on Showtime.
The first teaser trailer for The Woman in the Wall has also been revealed, featuring Wilson as Lorna Brady, who suffered a traumatic past at one of Ireland's infamous Magdalene Laundries.
Check out The Woman in the Wall trailer below (watch more trailers):
Who's involved in The Woman in the Wall?
The Woman in the Wall is created and written by Joe Murtagh. Joining Wilson are Daryl McCormack as Detective Colman Akande, Simon Delaney, Philippa Dunne, Mark Huberman, Hilda Fay, Frances Tomelty and Dermot Crowley. It is executive produced by Wilson, Simon Maxwell, Sam Lavender, Murtagh, Wilson and Harry Wootliff. It hails from Motive Pictures and BBC.
"The series centers on Lorna Brady, a woman from the small, fictional Irish town of Kilkinure, who wakes one morning to find a corpse in her house," reads the synopsis. "Chillingly, Lorna has no idea who the dead woman is or if she, herself, might be responsible for the apparent murder. That's because Lorna has long suffered from extreme bouts of sleepwalking ever since she was ripped from her life at the age of 15 and incarcerated in The Kilkinure Convent, a (fictional) home to one of Ireland's infamous Magdalene Laundries for women. There, Lorna gave birth to her daughter Agnes, who cruelly was taken from her and whose fate Lorna never has known."
The post The Woman in the Wall Release Date Set for Paramount+ Thriller appeared first on ComingSoon.net – Movie Trailers, TV & Streaming News, and More.