Entertainment
Agent Elvis Season 1 Streaming: Watch & Stream Online via Netflix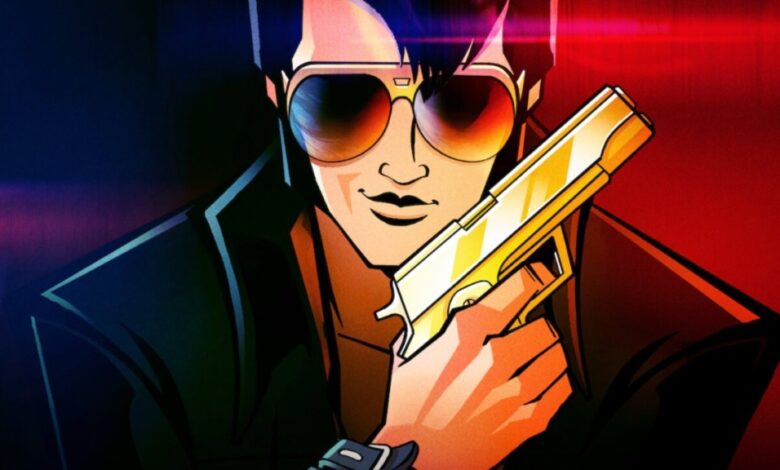 Agent Elvis Season 1 is a 2023 American adult animated sitcom produced by Priscilla Presley, John Eddie, and Mike Arnold. The show follows the escapades of a fictionalized version of American rock n' roll legend Elvis Presley, who moonlights as a secret agent for the United States government.
Here's how you can watch and stream Agent Elvis Season 1 via streaming services such as Netflix.
Is Agent Elvis Season 1 available to watch via streaming?
Yes, Agent Elvis Season 1 is available to watch via streaming on Netflix.
Season 1 sees Elvis Presley switching in his white jumpsuit for a jet pack as he joins a secret government spy program to aid in the fight against forces that threaten the country – all while continuing to work as the King of Rock and Roll.
The main voice cast includes:
Watch Agent Elvis Season 1 streaming via Netflix
Agent Elvis Season 1 is available to watch on Netflix. With a vast library of TV shows, movies, and original programming, Netflix gives you an option to choose to change, downgrade, or cancel your subscription at any time.
You can watch the series via Netflix by following these steps:
Visit netflix.com/signup
Choose a payment plan from the following:

$6.99 per month (standard with Ads)
$15.49 per month (Standard)
$22.99 per month (Premium)

Enter your email address and password to create an account
Enter your chosen payment method
The cheapest Netflix Standard with Ads Plan provides all but a few of its movies and TV shows. However, it will show ads before or during most of its content. You can watch in Full HD and on two supported devices at a time.
Its Standard Plan provides the same but is completely ad-free while also allowing users to download content on two supported devices with an additional option to add one extra member who doesn't live in the same household.
The Premium Plan provides the same as above, though for four supported devices at a time, with content displaying in Ultra HD. Users get to download content on up to six supported devices at a time and have the option to add up to two extra members who don't live in the same household. Netflix spatial audio is also supported.
The Agent Elvis Season 1 synopsis is as follows:
"In this adult animated comedy, Elvis trades his jumpsuit for a jetpack when he joins a secret spy program to stop villains from destroying the world."
NOTE: The streaming services listed above are subject to change. The information provided was correct at the time of writing.
After viewing the recent trailer for the latest Ghostbusters feature, titled Ghostbusters: Frozen Empire, the only thought that crossed my…
CNN released a trailer for its upcoming flash documentary Blindsided, which details the ongoing Michael Oher lawsuit surrounding the former…
Vertical has released the Fast Charlie trailer for the upcoming action thriller, starring Pierce Brosnan as a fixer whose latest…
According to a new report, Pedro Pascal has joined the Marvel Cinematic Universe as Mister Fantastic/Reed Richards in the Fantastic…
The post Agent Elvis Season 1 Streaming: Watch & Stream Online via Netflix appeared first on ComingSoon.net – Movie Trailers, TV & Streaming News, and More.