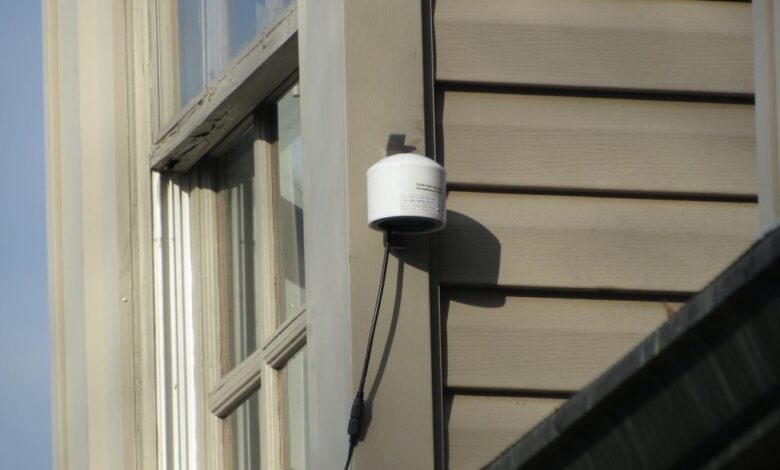 By Will Atwater
Letha Smith has always looked out for her neighbors. Because she lived through childhood asthma, one of Smith's primary concerns is the air quality in her community.
"I have had a lot of friends who've had strokes due to congestive heart failure, and I just recently found out that pollution has a strong effect on heart conditions," she said.
Smith wants an environmental study completed to bring more awareness to the health issues she has witnessed in her West Davidson community so that people can find out whether underlying air quality conditions are affecting their wellness.
"Breathing, just breathing regular air, could be affecting me," Smith said. "I may want to be a little more aware of my surroundings, not just what I'm eating or drinking or how I'm living. The one thing that I take for granted — the one thing that the community takes for granted — is breathing."
According to the U.S. Environmental Protection Agency, the southern Piedmont has some of the highest levels of particulate matter pollution in North Carolina. In 2021, a study out of Duke University found that residents in the area have higher rates of several illnesses, including Alzheimer's disease, and argued that part of that increased risk is a result of poor air quality.
A year ago, Smith's commitment to helping those in need led her to establish Letha's 1-Stop Shop. The nonprofit organization helps people find solutions to food insecurity, homelessness and health care access, among other things. The nonprofit is based in Davidson, but it serves the entire state, Smith said.
Now Letha's 1-Stop Shop and the North Mecklenburg Economic Mobility Collaborative, a nonprofit organization focused on helping North Mecklenburg communities achieve "economic and upward mobility," think they'll be able to help address air pollution in Smith's community and beyond. The two organizations plan to partner with CleanAIRE NC, an environmental advocacy group that works to address climate change and air pollution, to establish an air monitoring cluster network in the area's affected communities.
Wildfire smoke makes the point
The two organizations will be taking on this new task with support from the Environmental Justice Collaborative Problem-Solving Cooperative Agreement Program, a Biden administration initiative administered by the U.S. Environmental Protection Agency.
The program works to help organizations address environmental or public health issues in their communities. The initiative is supported by a $1.5 million grant provided by the Biden administration for two projects across North Carolina that aim to advance environmental justice. The first grant of $500,000 is going to CleanAIRE NC to support the air monitoring project, according to a news release from the EPA. (The other grant of $1 million was given to the state Department of Health and Human Services to address private well contamination in Sampson County.)
For example, over the past week, wildfires burning in the western part of the state have worsened air quality in multiple areas in the western half of the state, including North Mecklenburg, and underscored CleanAIRE's point that the area needs an air monitoring system.
An air monitoring network "accomplishes several things," said Andrew Whelan, CleanAIRE NC's communications manager. "It raises awareness about what [people are] breathing, what the air quality is and it helps them track their air quality over time."
Last week, the organization sent out an air quality alert to its constituents, echoing an announcement posted by the North Carolina Department of Environmental Quality about the fires and the need to take precautions.
CleanAIRE NC has encouraged residents living in the affected region to take precautions such as staying indoors as much as possible, wearing an N95 mask, sealing cracks around windows and doors, and using a HEPA air purifier if possible.
The North Mecklenburg communities involved in the project include two neighborhoods in Huntersville (Huntington Green and Pottstown), one community in Cornelius (Smithville) and one community in Davidson (West Davidson).
"These four communities are low-income communities of color that historically have seen a higher burden of chronic diseases due to social and environmental determinants of health, such as air pollution," Whelan said.
"Three of these four impacted communities are historically Black neighborhoods that have existed since the late 1800s, and the other community, Huntington Green, is primarily Latinx," he said.
"Environmental justice communities that have historically suffered from underinvestment will benefit greatly from these projects that promote clean air, water and climate resilience solutions, leading to healthy communities," said Acting EPA Region 4 Administrator Jeaneanne Gettle.
Building on experience
The upcoming project builds on CLeanAIRE NC's work in the Charlotte-Mecklenburg area. Since 2017, CleanAIRE NC has partnered with members of Charlotte's Historic West End community to establish a green district "to improve air quality and health, reduce emissions, and advance equity," according to the organization's website. And the organization gave people in Charlotte small air pollution monitors in 2016 to track air pollution in the city.
Last year, CLeanAIRE NC also received $500,000 to launch an air quality monitoring network in Sampson County. The project involves several partners, such as Sampson County-based Environmental Justice Community Action Network, UNC Charlotte, UNC Chapel Hill, RTI International and Eastern Research Group.
As with the North Mecklenburg project, the goal with the Sampson County initiative will be to train residents to collect air quality data so they can make informed decisions about protecting themselves on bad air quality days. The data collected in both projects will help identify possible connections between air quality and health issues among residents, such as asthma and other respiratory conditions.
On Jan. 20, 2024, CleanAIRE NC will host a "community engagement session," including community members and research partners. During the meeting, residents will have the opportunity to speak with project partners and receive technical training on operating air sensors installed at specific locations in the community, said Daisha Wall, CleanAIRE NC's community science manager.
Starting in early 2024, North Mecklenburg residents will learn to collect air quality data and participate in CleanAIRE NC's Airkeeper Academy and Clean Air Advocacy Training, among other skill-building activities, Whelan said.
The post Tackling air quality issues in North Mecklenburg appeared first on North Carolina Health News.