Entertainment
Gyeongseong Creature Teaser Announces Korean Netflix Series' Release Date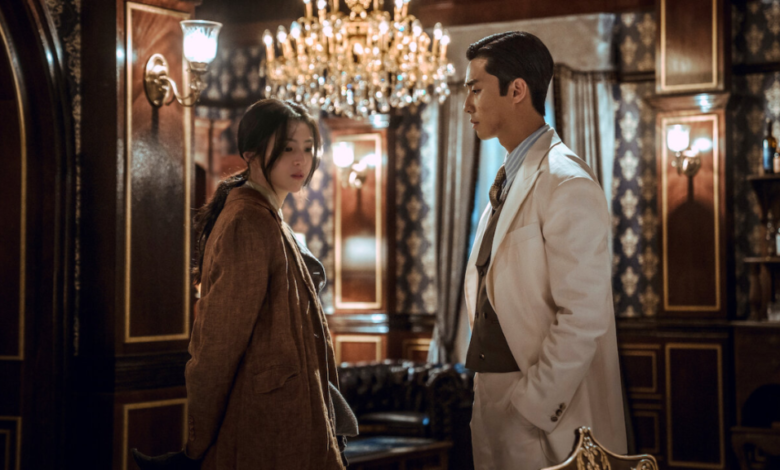 Netflix has released a new teaser trailer for its upcoming Korean drama series Gyeongseong Creature, which is set to star Park Seo-jun, Han So-hee, and more.
The teaser confirms that Gyeongseong Creature Part 1 will premiere on December 22, 2023. Part 2 will then drop on January 5, 2024. Written by Kang Eun-kyung and directed by Jeong Dong-yun, the upcoming series also stars Kim Soo-hyun (Avengers: Age of Ultron), Kim Hae-sook, Jo Han-chul, and Wi Ha-joon. Despite not being out yet, a second season of the series is already in the planning stages.
Check out the Gyeongseong Creature teaser below (watch other clips and trailers):
What is Gyeongseong Creature about?
"A creature thriller set in the spring of 1945- one of the darkest times in Korean history-about two young people struggling to survive as they face a creature born out of human greed," reads the official description for the series. "Korea's top talents Park Seo-jun and Han So-hee team up for the first time through this series. Park Seo-jun of Itaewon Class and What is Wrong with Secretary Kim returns as Jang Tae-sang, the wealthiest man in Gyeongseong and owner of the Golden Treasure Pawnshop. Han So-hee, who has established a strong presence through the Netflix series Nevertheless and My Name, transforms herself into Yoon Chae-ok, a sleuth infamous for her ability to track down anyone, even the dead. "
The post Gyeongseong Creature Teaser Announces Korean Netflix Series' Release Date appeared first on ComingSoon.net – Movie Trailers, TV & Streaming News, and More.