Fashion
2023 DIY Halloween Costume Trends You Must Dress Your Little One In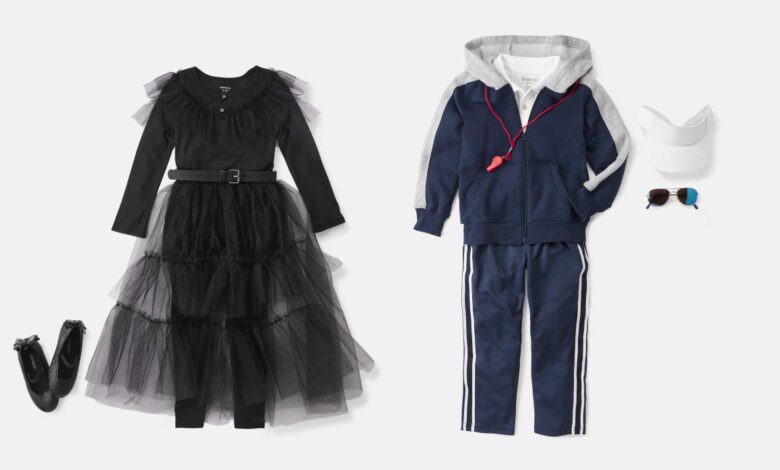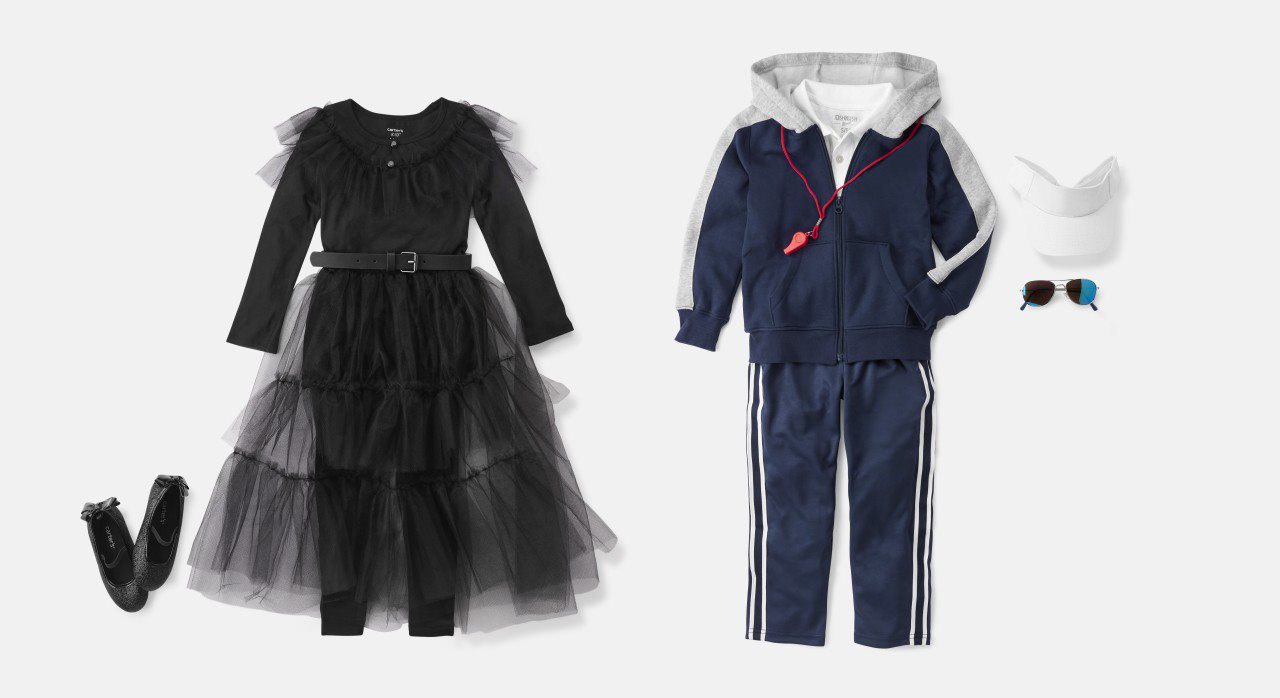 (BPT) – Halloween is scary soon! In preparation for the spooky season, Carter's surveyed parents to determine the top 2023 DIY Halloween costume predictions for babies and toddlers. Partnering with their talented design team, Carter's is unveiling the top trick-or-treat worthy picks, according to parents, that are easy to recreate at home and can even be re-used once the hunt for candy is over!
Check out the top Halloween costumes you can expect to see strolling your neighborhood and how to make them using Carter's basics and OshKosh B'gosh essentials:
Coach Mustache
America's favorite soccer coach will be scoring candy this Halloween, sporting a Carter's track suit and OshKosh polo!
Level of effort: Easy, peasy!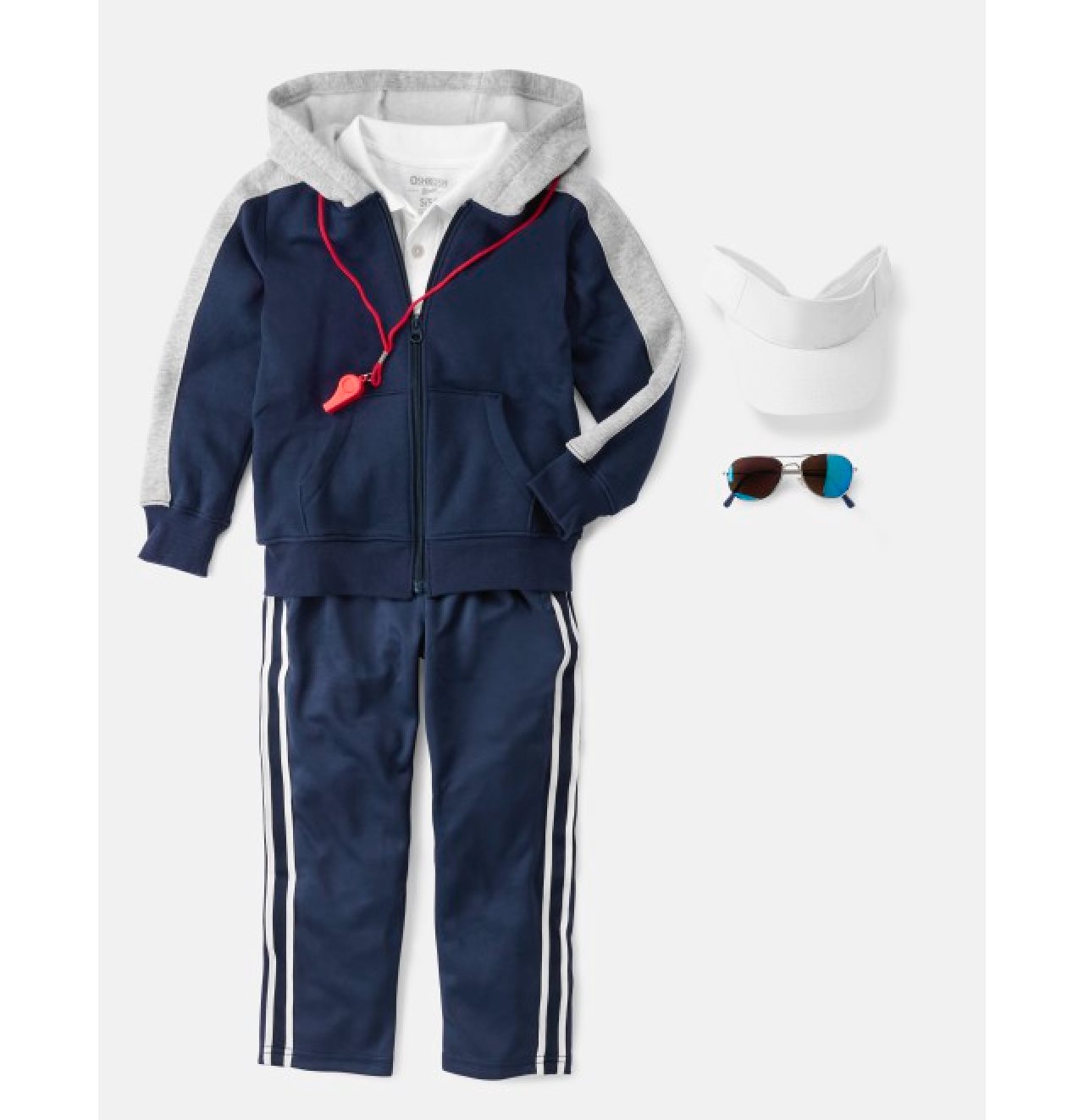 What you'll need:
How it comes together:
1. Place soccer ball stickers on the left chest of the jacket, left pocket area of the pants, and one to a hat or visor.
2. Dress in a polo with hoodie overtop and be sure to zip the jacket up most of the way to look the part of a coach.
3. Add sneakers. These are super comfy for navigating the neighborhood on Trick-or-Treat night.
Gothic Schoolgirls
Parents told us this character was going to be so popular that Carter's designers created two takes on the costume. Go for a classic schoolgirl vibe with a polo dress or a chic dance floor-worthy look with a little tulle.
Level of effort: Medium – basic sewing skills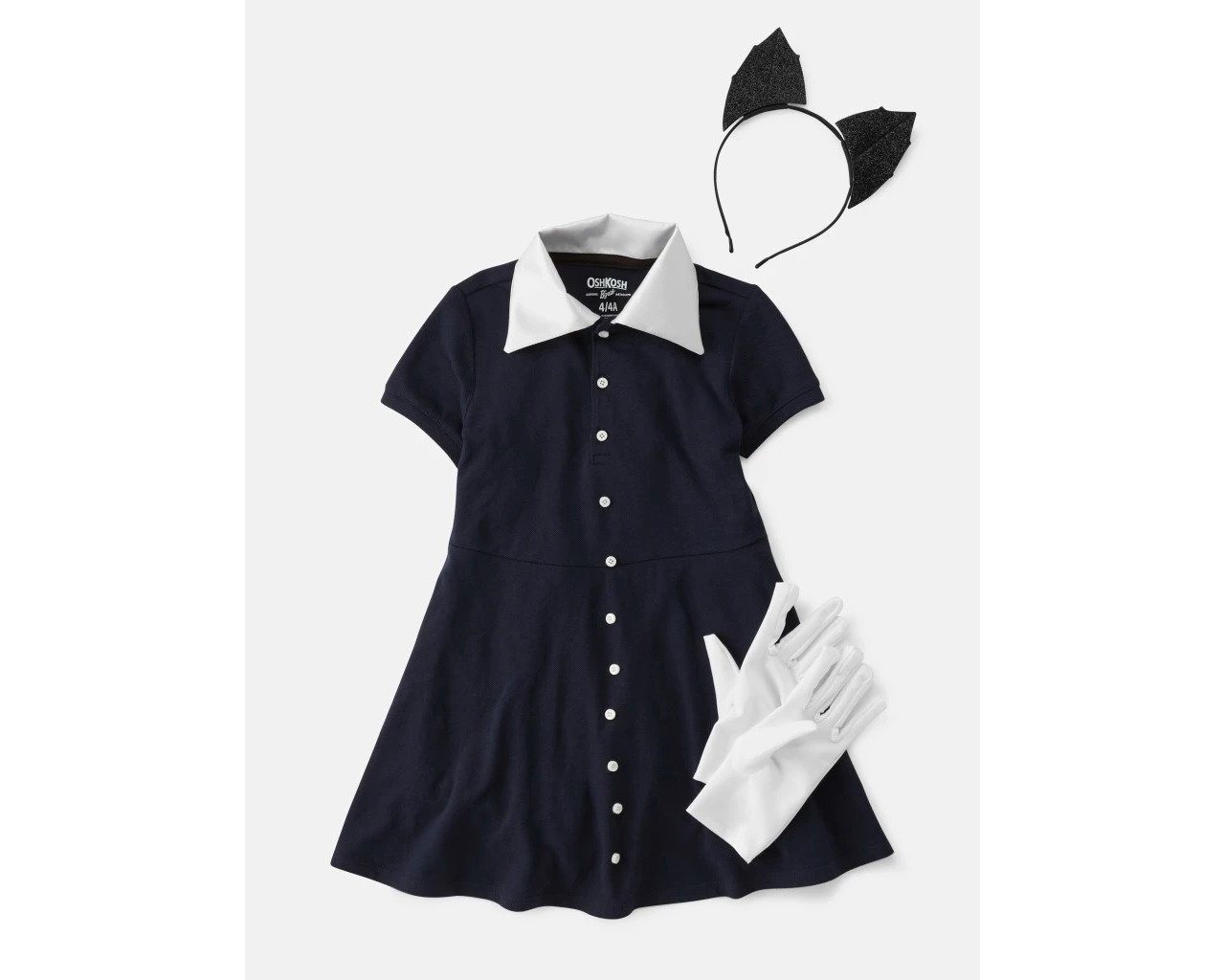 What you'll need | Classic Schoolgirl Look
How it comes together:
This polo dress comes with buttons already, so continue the look by sewing more buttons spaced down the dress.
Quick collar hack: Cut a collar off an old button-front shirt and tack it over the top of your existing collar with a few stitches or fashion tape.
Top with a black wig and add white gloves to complete the look.
Extra style points when you add a retro shoe like this loafer, knee socks and black backpack for the candy haul.
What you'll need | dance floor-worthy look
How it comes together:
Cut two strips, one or two inches wide, of tulle to create an over-the-shoulder ruffle.
Gather the tulle, thread it together and tack it all the way around the shoulders and chest.
Gather the rest of your tulle, threading it together on one end to create a loose skirt and then stitch it on over the tulle skirt.
Attach fancy buttons to the top front neckline.
We've added a simple black belt and these sparkly ballet flats to complete the costume.
Costume Hack: This look will work again as a witch or black cat with a quick change of accessories.
The Leveled-up Plumber
Surveyed parents predicted this classic video game costume would be a huge Halloween hit. This plumber is great for any age, but super soft, knit denim overalls from Baby B'gosh® make this look extra easy for new fall babies.
Level of effort: Easy, peasy!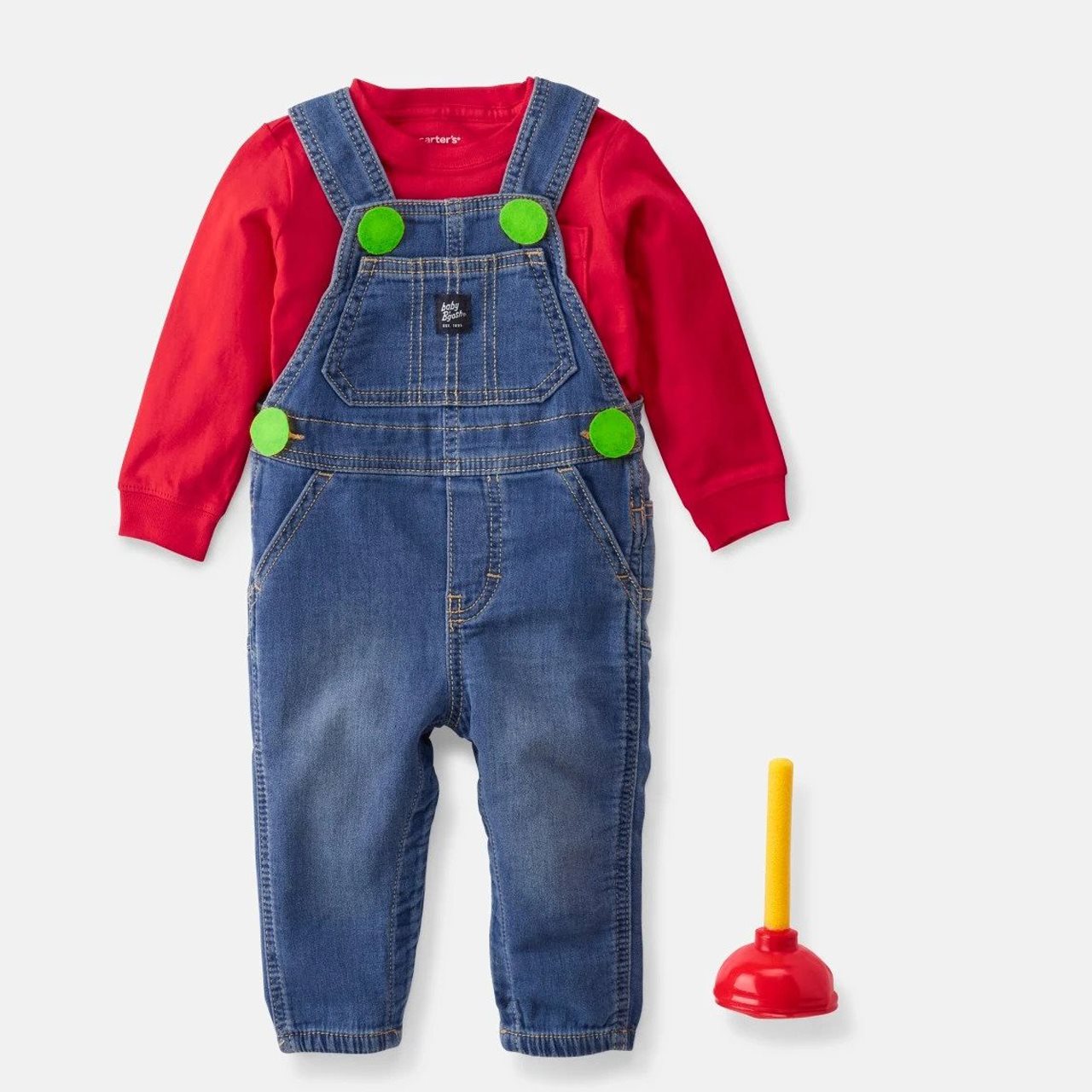 What you'll need:
How it comes together:
1. Cut 4, 2" circles of felt
2. Apply to the front of the overalls at the straps and at the waist.
3. Add Carter's boots
You can power up this look with a squirrel tail and ears, frog flippers and goggles, or a toy wrench. Game on.
Head to Carters.com to grab yourself all the essentials to recreate one of these comfy DIY Halloween looks or check out Carter's Halloween Shop for additional costume inspiration and spooky-cute styles.