Entertainment
Ashton Kutcher, Mila Kunis Step Down From Board of Anti-Child-Sex-Abuse Organization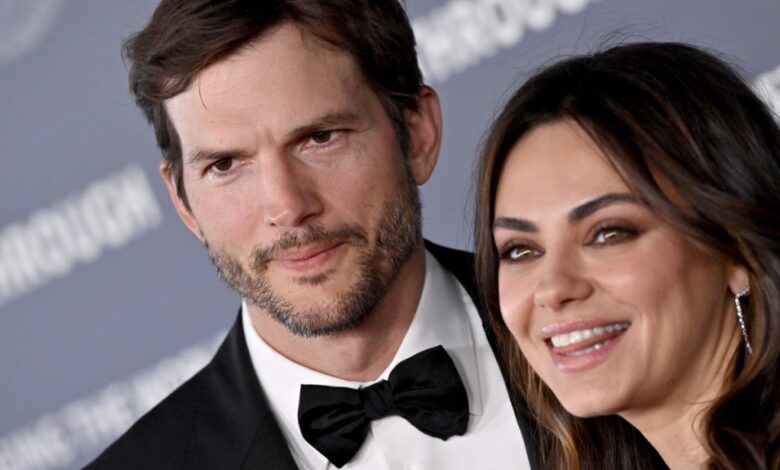 Ashton Kutcher has stepped down as Chairman of the Board of Thorn, an organization that fights child sex abuse that he co-founded in 2012.
Kutcher cites character letters as reason for resignation
In a letter posted to the organization's official website, Kutcher cited the character letters that he and wife Mila Kunis sent in for the trial of Danny Masterson as the reason for his resignation.
"After my wife and I spent several days of listening, personal reflection, learning, and conversations with survivors and the employees and leadership at Thorn, I have determined the responsible thing for me to do is resign as Chairman of the Board, effectively immediately. I cannot allow my error in judgment to distract from our efforts and the children we serve," Kutcher wrote.
The actor went on to say that he's worked "for 15 years" to help fight for people who have been sexually exploited, and acknowledges that the letter he sent in was "yet another painful instance of questioning victims who are brave enough to share their experiences."
"As you know, I have worked for 15 years to fight for people who are sexually exploited," said Kutcher in his letter. "Victims of sexual abuse have been historically silenced and the character statement I submitted is yet another painful instance of questioning victims who are brave enough to share their experiences. This is precisely what we have all worked to reverse over the last decade."
Kutcher said that he was proud of what the organization has done, and that "the mission must always be the priority." With that, he is stepping down. According to a report from Time, Kunis is also set to step down from a role as an observer on the board.
The move comes just days after Kutcher and Kunis both took to social media to apologize for the letters. Kutcher and Kunis were two of more than 50 people that provided letters to the judge in Masterson's trial. Both letters eventually made their way online, with many people quick to criticize the couple for what they said in them.
Kutcher's letter was criticized for what people believed was the actor trying to bring up Masterson's daughter in the case, while Kunis' letter was slammed after the actress called Masterson an "amazing friend, confidant, and, above all, an outstanding older brother figure."
The post Ashton Kutcher, Mila Kunis Step Down From Board of Anti-Child-Sex-Abuse Organization appeared first on ComingSoon.net – Movie Trailers, TV & Streaming News, and More.