Entertainment
Ghost Rider: Is Norman Reedus Johnny Blaze in the New Disney Plus series?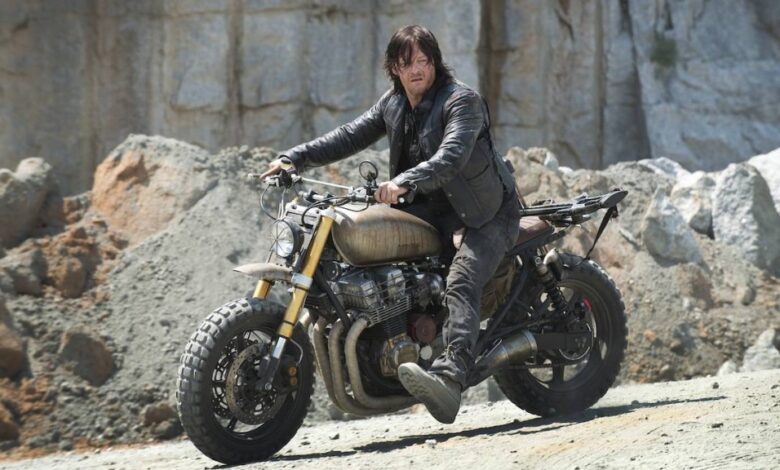 With the recently released Norman Reedus-led Daryl Dixon spin-off, many wonder whether The Walking Dead alum will also portray Ghost Rider. Is Norman Reedus the new in Marvel Cinematic Universe's Johnny Blaze? If not, who's the new Ghost Rider in the MCU? Here's what you should know.
Is Norman Reedus playing Ghost Rider?
Norman Reedus isn't playing Ghost Rider in the MCU.
In spite of the fans' requests, considering the uncanny resemblance between the actor and Johnny Blaze, Reedus hasn't been cast as the MCU's new Ghost Rider. And no, the one appearing in that fantastic fanmade trailer isn't Reedus, but Keanu Reeves (who's not portraying Ghost Rider either).
In the past, Reedus stated he was more than open to playing the character. Back in 2021, some reports indicated Reedus signed to be Ghost Rider. The actor even hinted there might have been some truth to it, but the officiality never came.
Who is the new Ghost Rider in the MCU?
The MCU hasn't yet revealed its Ghost Rider.
There might be some plans for Ghost Rider's official MCU introduction, but there is no officiality yet. According to the reports, Johnny Blaze, the original Ghost Rider, is set to lead a Disney Plus series, which will also feature hints of Danny Ketch's presence. There was no news on Robbie Reyes, whom fans recall from his Agents of S.H.I.E.L.D. appearances. Fingers crossed, it won't be long until Marvel Studios officially announce the show.
The character has been notably portrayed by Nicolas Cage in two live-action films, 2007's Ghost Rider and its sequel, 2011's Ghost Rider: Spirit of Vengeance. Those movies aren't part of the MCU, and there is no news on whether Cage will (or wants to) reprise the role of Johnny Blaze.
For more MCU-related content, check out whether Taylor Swift is going to portray Dazzler. Also, here's what happened to a major cameo reportedly cut in The Marvels.
The post Ghost Rider: Is Norman Reedus Johnny Blaze in the New Disney Plus series? appeared first on ComingSoon.net – Movie Trailers, TV & Streaming News, and More.