Technology
How you can enjoy your favorite entertainment, anywhere you go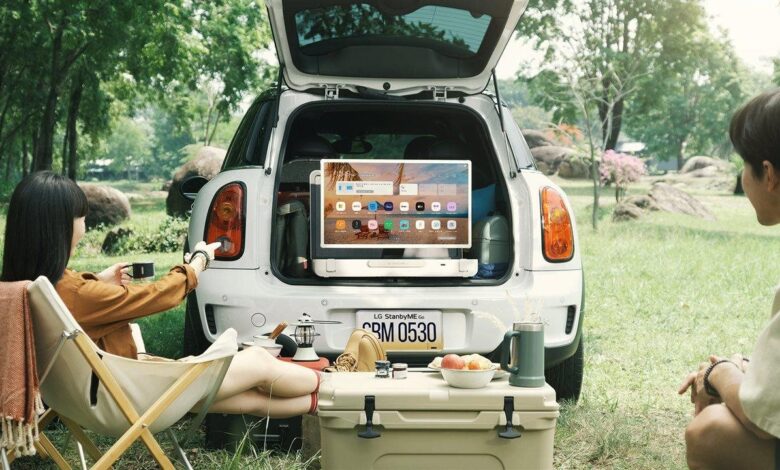 (BPT) – If you love being able to enjoy all your favorite content even when you're on the go, you are probably frustrated with trying to watch things on your phone screen — especially when you want to share the experience with family and friends. Fortunately, you can now take all your favorite shows, games, movies, music and more along with you no matter where you are, thanks to the latest technology from LG Electronics USA.
Tap into the ultimate tailgating technology
While you're grilling and chilling with your crew before the game, you can catch early games or pre-game shows on LG's StanbyME Go portable screen. This wireless unit offers a 27-inch touch screen for easy viewing wherever you want to watch it — and also comes equipped with Dolby Vision, the latest HDR imaging technology of Dolby™ and Dolby Atmos® for wrap-around sound, so you and your friends can enjoy an immersive viewing experience*.
And don't worry if your friends' pre-game shenanigans tend to get a little crazy — this unit can be easily tucked away into a durable case that has passed 11 types of U.S. Department of Defense durability tests, giving you peace of mind.
Life's a picnic
If you want to share family videos or music with friends and family members during your picnics or cookouts, the StanbyME Go portable screen has got your back. The screen can be tilted and rotated in landscape or portrait orientations to make it easy for everyone in your group to see it. And beyond the great viewing capabilities, it also transforms into a digital record player so you can enjoy music at the beach, while camping or wherever you like to go.
With this unit you'll have up to three hours of viewing time per charge, making it the easiest way to stay connected to whatever content will make your get-together even more fun — and it has handles for convenient carrying, wherever you're headed next.
Adorn your dorm room in style
If you or a family member are headed off to college this fall, the StanbyME Go could be the best thing to take along. Any college student would love being able to catch their must-see shows, movies and music with this portable unit — and they can even use it for viewing online course content such as lectures. The StanbyME GO supports one HDMI input to use as a second monitor for viewing online courses. It's easy to use, and automatically turns on and off when the case is opened or closed.
Best yet, when you open the sturdy case for this all-in-one entertainment center, the digital record player resembles a cool retro-looking turntable that will enhance any dorm room's decor.
Everywhere in the home or wherever you go
Whether you want to catch all the latest binge-worthy shows while you're folding the laundry, watch the game while you cook out on the grill or enjoy movies with friends wherever they happen to be hanging out, it's easy to do all that and more with LG's StanbyME Go.
Visit LG.com to see all the great new features that can help entertain you, your friends and your family anywhere you go — in your home, on vacation or wherever you want to be.
*Dolby, Dolby Vision, Dolby Atmos and the double-D symbol are registered trademarks of Dolby Laboratories Licensing Corporation.