Fashion
How to Build a Summer Capsule Wardrobe for Your Baby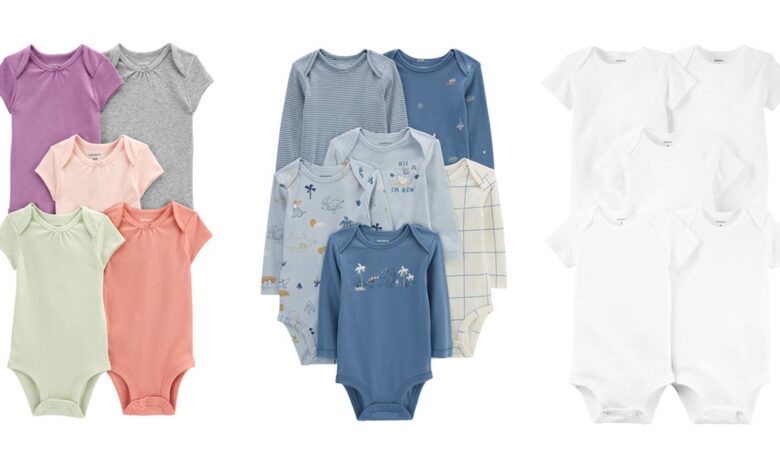 (BPT) – There are many reasons parents are choosing to create capsule wardrobes. A slimmed-down wardrobe with a variety of versatile, mix-and-match items for their children, especially littles, has so many benefits.
For starters, babies grow fast. It sometimes feels like they're outgrowing clothes by the week! Having a curated, pared-down wardrobe ensures parents spend less money over time on their baby's clothes. Another big seller is the sheer simplicity. Not only does a capsule wardrobe take up less space and help keep closets clutter-free, it also makes choosing outfits a breeze — something every parent will appreciate. (Bonus: Less clothes means fewer items to wash, fold and put away.)
But a capsule wardrobe isn't just good for simplicity — it can also be more environmentally friendly. If you're buying fewer clothing items, you can invest more in quality, eco-friendly clothing. Carter's Little Planet clothing line is a return to simplicity with thoughtful essentials and timeless styles that are made of soft organic fabrics and the purest fibers.
Are you ready to spend less time shopping, washing, drying, folding and organizing clothes? Here's how to create a baby capsule wardrobe for summer, with styles from Carter's — the most trusted brand of apparel exclusively for babies and young children — and Little Planet.
Creating a Baby Capsule Wardrobe
1. Bodysuits
Base layers, like Carter's best-selling bodysuits, are essential to a capsule wardrobe. Opt for a good variety, including short-sleeve, long-sleeve and sleeveless bodysuits; as well as a good mix of colors, including plain white (Carter's No. 1 bestseller) and neutral styles that can be mixed and matched in endless ways. Pro Tip: Shop Carter's multipack bodysuits, which come in a slew of colorways and designs.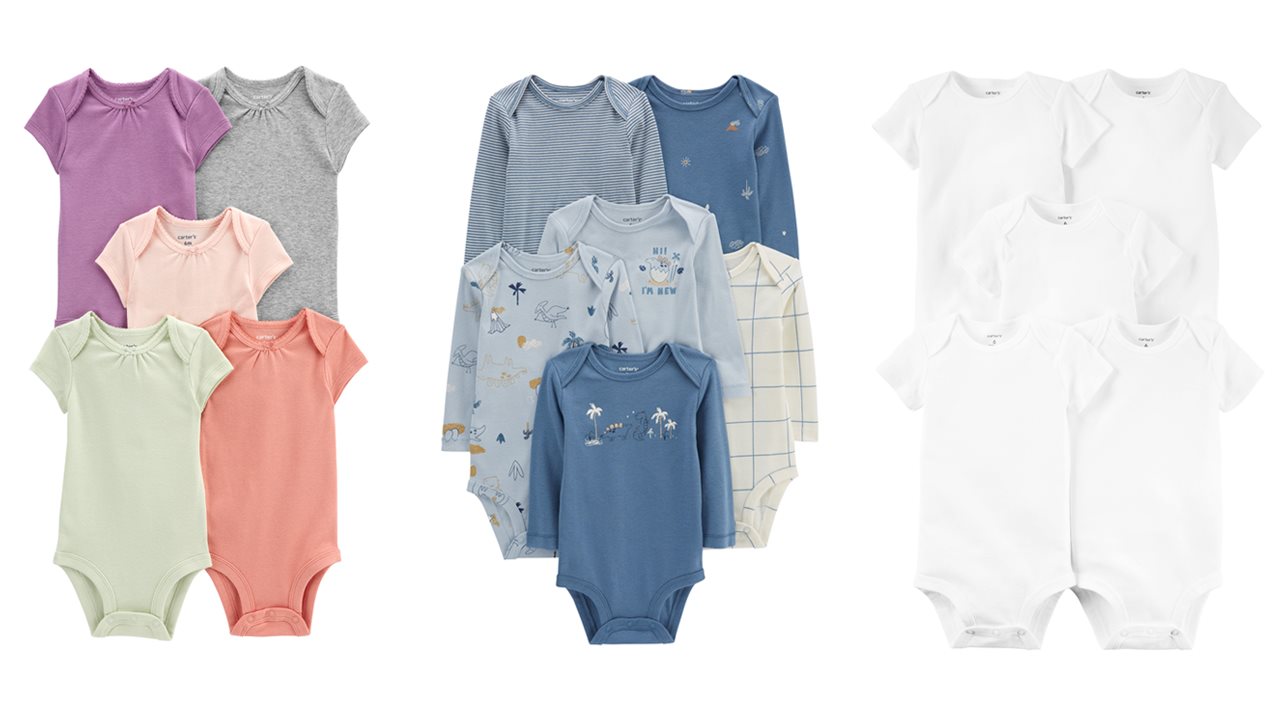 2. Sets
Every parent knows the beauty of the set. An adorable outfit in an instant with zero thought needed, what could be better?! You can't go wrong with the 3-Piece Panda Little Character Set or 3-Piece Little Diaper Cover Set from Carter's new My First Love Collection, which can be mixed and matched to create multiple different looks. Shop Carter's full selection of baby sets here!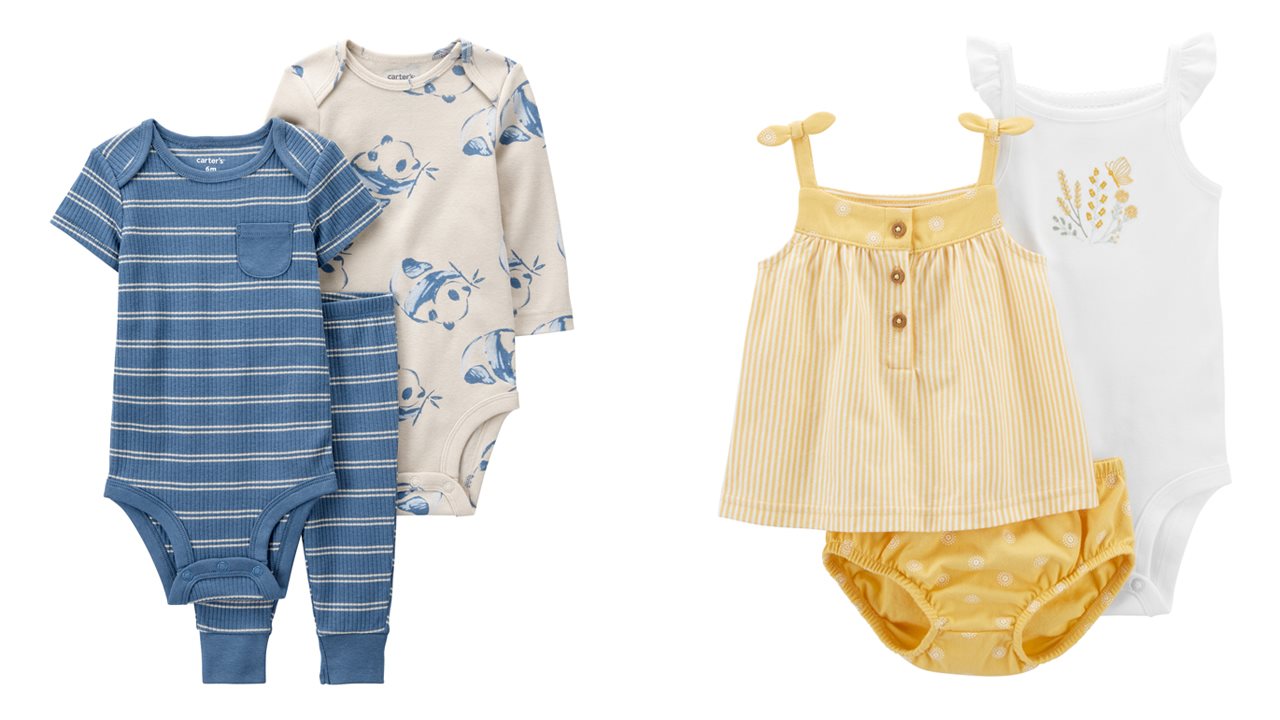 3. Overalls/Shortalls
A must-have for your baby's capsule wardrobe! Throw Little Planet's signature Organic Cotton Gauze Overall Jumpsuit or Organic Gauze Shortall over any bodysuit for an easy, instant outfit. Plus, both styles come in several neutral colors, making it the perfect versatile piece.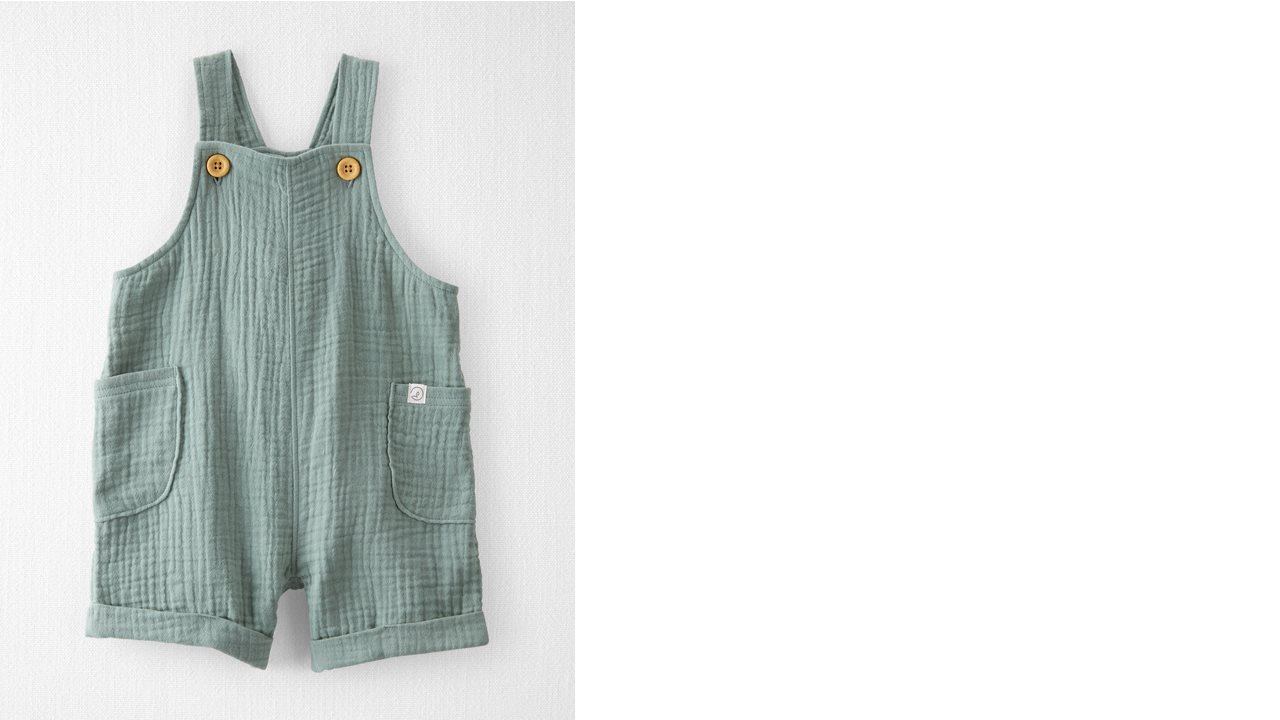 4. Shorts/Pants
When choosing shorts and pants, go for a mix of casual, everyday styles, like Carter's Pull-On Bubble Shorts or 2-Pack Shorts, and dressier options such as Little Planet's Organic Cotton Twill Pants or Carter's Twill Denim Shorts. Don't forget leggings, too!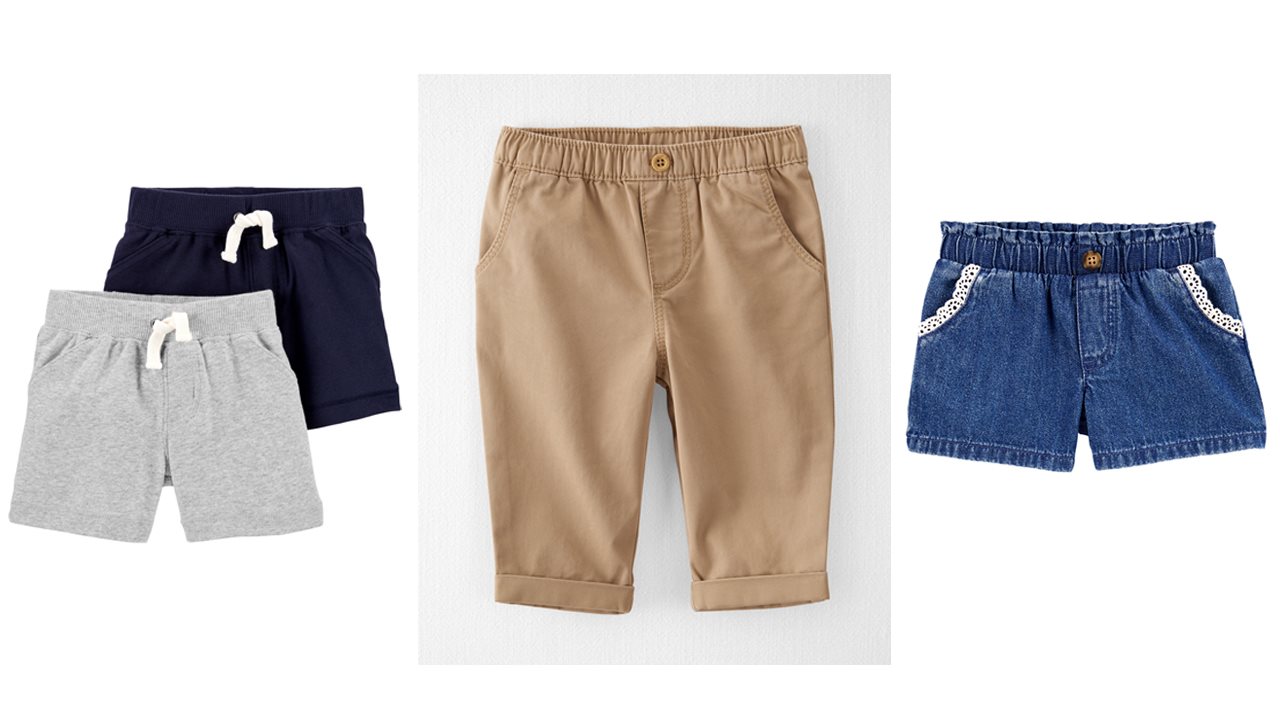 5. Bubbles/Rompers
One pieces are an essential part of every baby's wardrobe! This loose-fit 1-Piece Flutter Slub Jersey Romper is a great option for summer, and has strong snaps that keep up with wear and wash. Another go-to is the Organic Gauze Bubble, the newest take on Little Planet's most-loved gauze overalls, and complete with adjustable cross-back straps and snaps for easy diaper changes.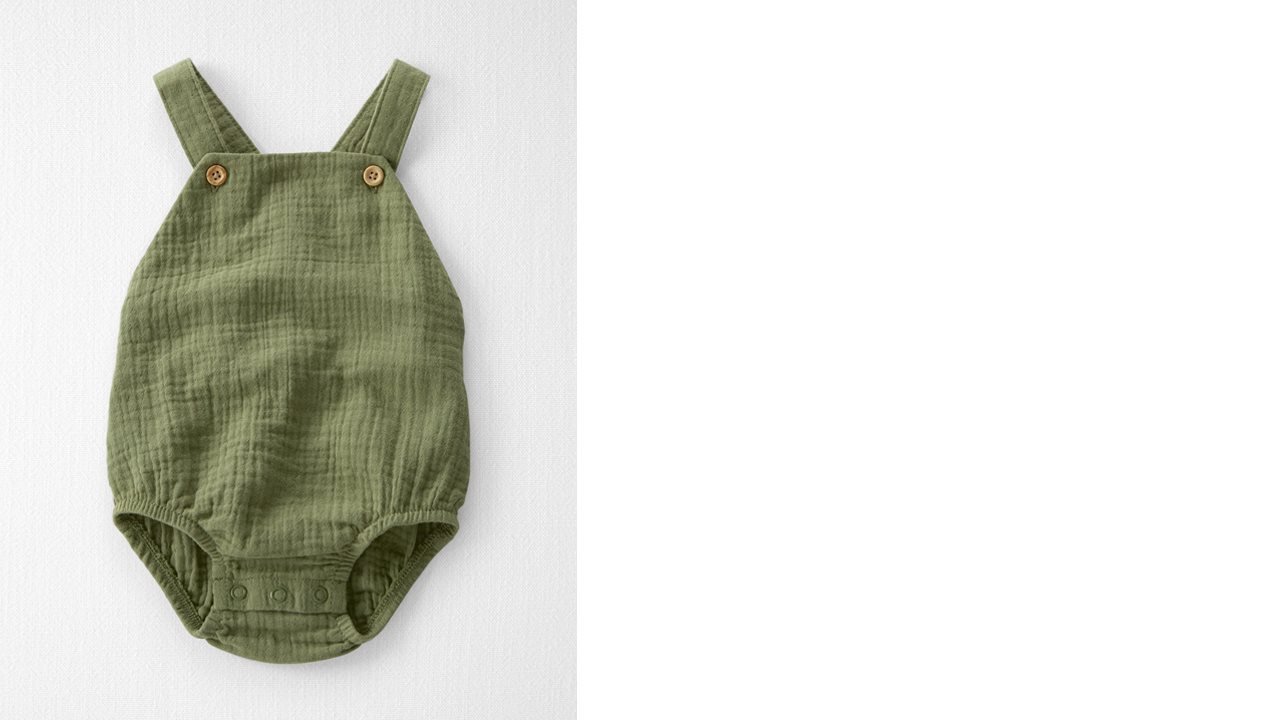 6. Accessories
Round out your baby's closet with some everyday summer accessories such as sunglasses and a hat to keep the sun out of their eyes while outside; plus socks to keep their little feet warm and more.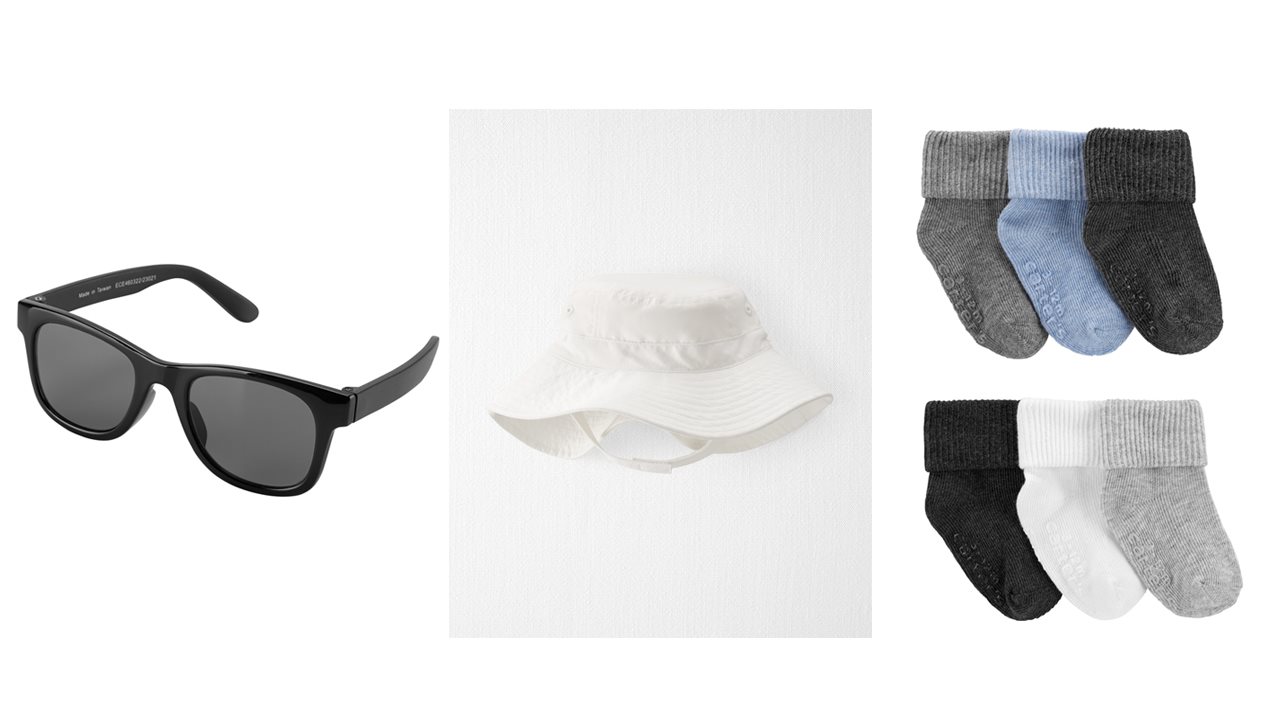 Find all you need for your baby's summer capsule wardrobe (and more!) at Carters.com.