Fashion
Must-Have Essentials for Baby's First Months from Carter's My First Love Collection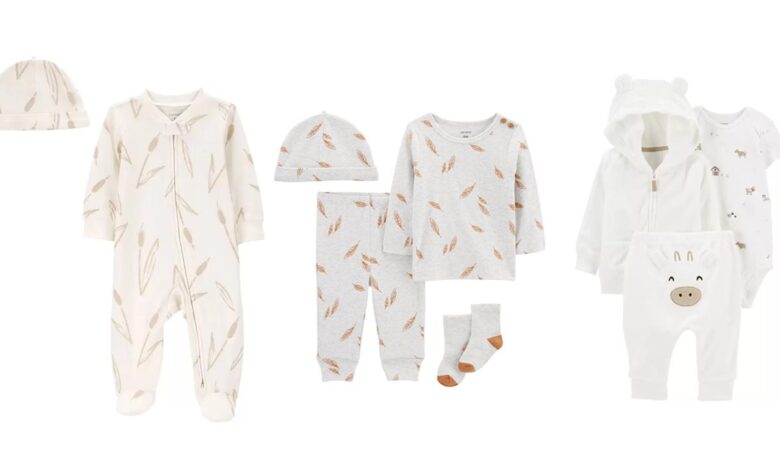 (BPT) – Nothing compares to the excitement of welcoming a new baby. From the moment you hold your little ones to the day you watch them take their first steps and beyond, that love only continues to grow as they grow.
Carter's, the most trusted children's brand, makes shopping for all the essentials you need for baby's first months and each milestone simple and stress-free. Whether your due date is swiftly approaching or you need to size up for your baby, Carter's My First Love collection offers everything you need to dress little ones in style, with fuss-free features that make dressing baby easy.
Here are all the soft, sweet baby starters you need in one place:
Neutrals for Every Occasion
From take-me-home sets with unexpected details to make every milestone extra special, to the 5-star-rated Sleep & Play with convenient 2-way zip design, these gender-neutral essentials are made with soft, 100% cotton and are must-haves for your new little one.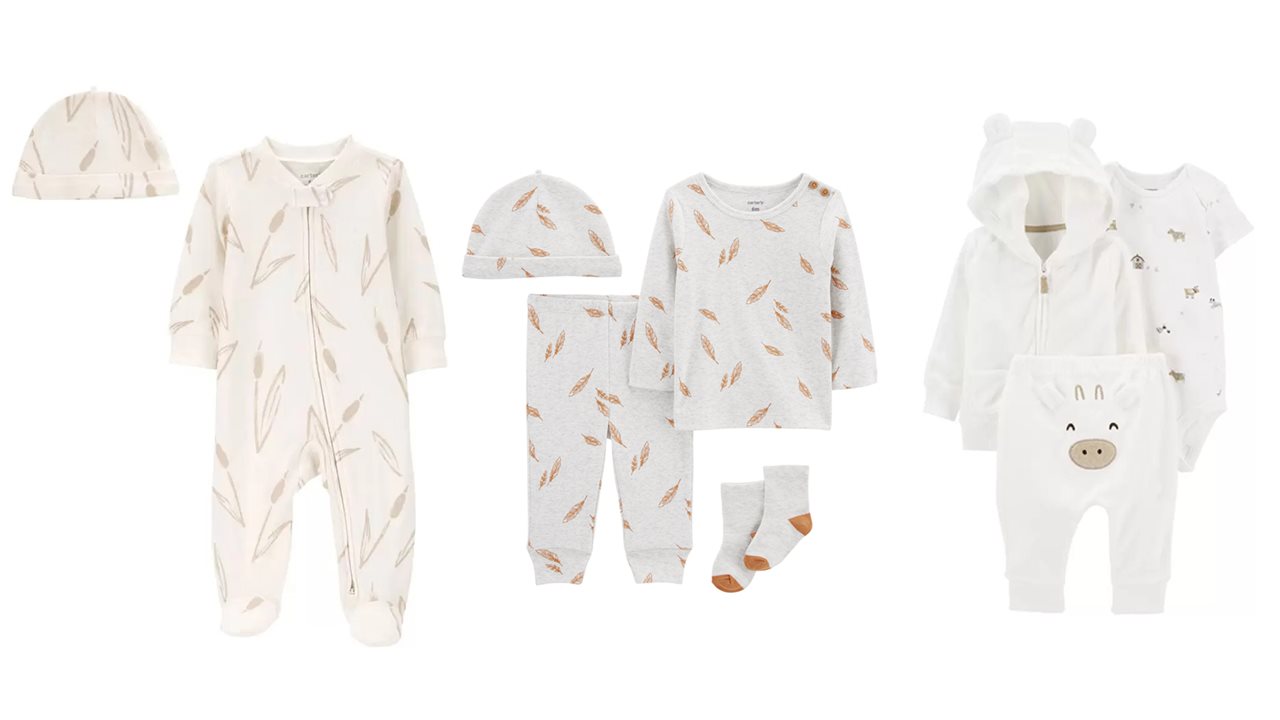 Baby 2-Piece Sleep & Play And Cap Set Baby 4-Piece Take Me Home Set Baby 3-Piece Terry Little Cardigan Set
Adorable Styles for Baby Girl
Filled with florals and fuss-free features (that make late night and on-the-move changes a breeze), the collection offers apparel and accessories in freshly picked pink for the new baby girl in your life. Dress her head-to-toe in these adorable styles not just for playtime or mealtime but also for all of her firsts.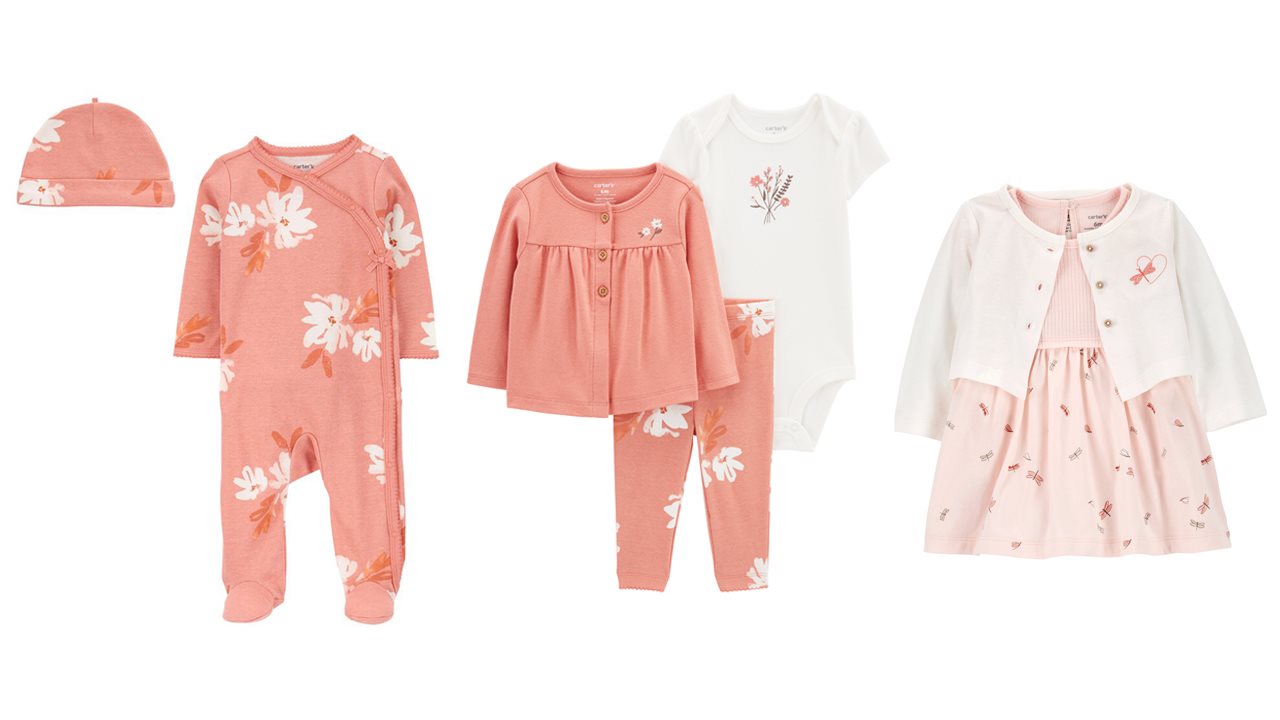 Baby 2-Piece Floral Sleep & Play And Cap Set Baby 3-Piece Little Cardigan Set Baby 2-Piece Bodysuit Dress and Cardigan Set
Sweet Styles for Baby Boy
Dress your new baby boy in dreamy blues and sweet animal patterns for tummy time, bedtime and more. This collection offers playful styles and essentials that will prepare him to take on any first from crawling to walking.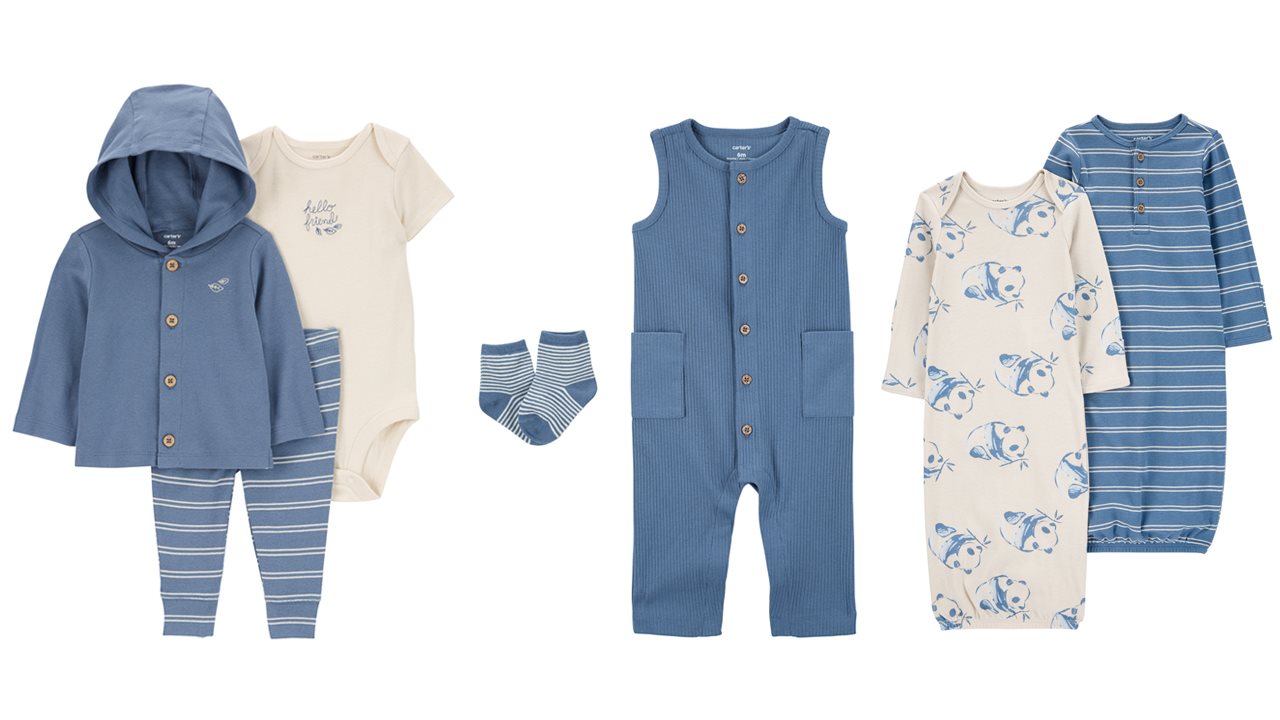 Baby 3-Piece Little Cardigan Set Baby 2-Piece Jumpsuit and Socks Set Baby 2-Pack Sleeper Gowns
Thoughtful Gifts to Give Loved Ones
Don't know the gender? This collection offers bundles and coordinating sets in neutral prints and patterns that make for great gifts. Stock up on all the essential staples for baby's first wardrobe, including accessories like tiny booties, caps and sets.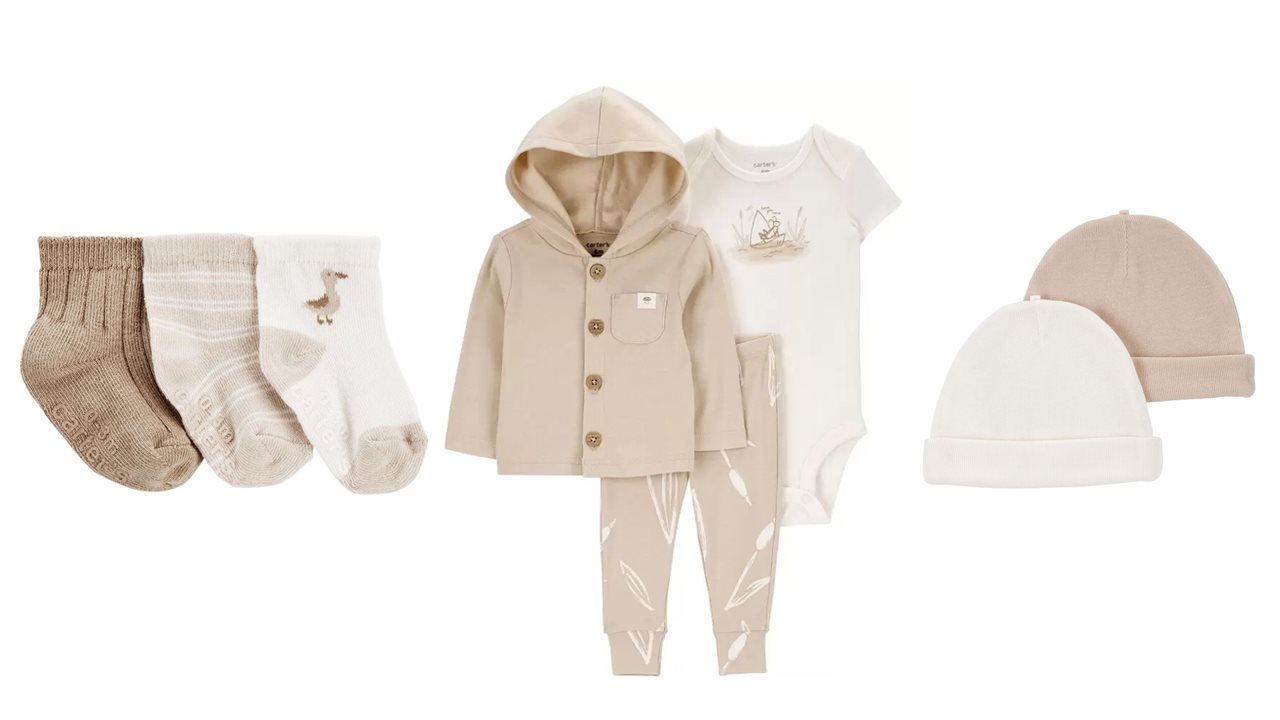 Baby 3-Pack Duck Booties Baby 3-Piece Little Cardigan Set Baby 2-Pack Caps
Back-ups to Save the Day
From spit-ups to feedings, multiple outfit changes are common when you have a new baby. So stock up on all your must-have baby essentials, including extra bodysuits with overlap shoulders, bibs and receiving blankets (good for burping) for those messy mishaps and quick outfit changes when you're on-the-go.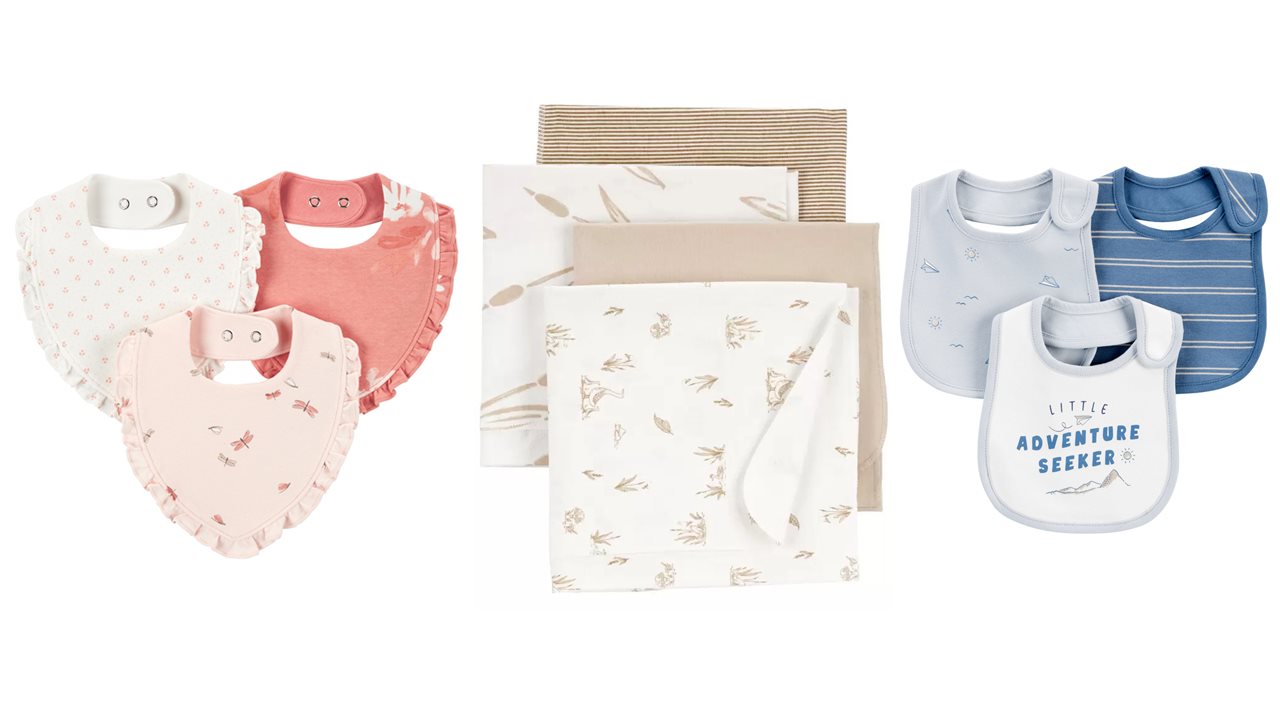 Baby 3-Pack Bandana Bibs Baby 4-Pack Duck Receiving Blankets Baby 3-Pack Bibs
Head to Carters.com to check out these must-haves made for the simple beauty of baby's first months.