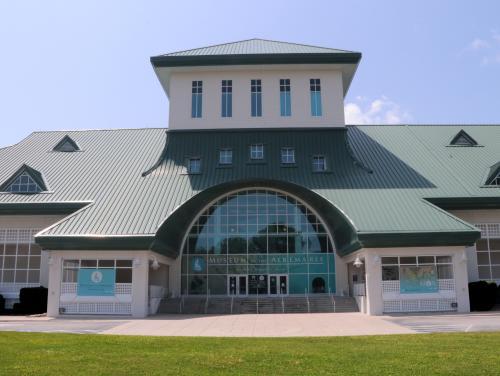 Compiled by Wanda Lassiter, Curator, Museum of the Albemarle
Adult and children's programming at the Museum of the Albemarle this month highlights a vast array of topics. Did you know that February is National Bird Feeding month? The February 9th Tot Time program covers the cardinal, North Carolina's state bird.
February's History for Lunches include documentarian Marvin Tupper Jones's discussion on the Families of the United States Colored Troops on Wednesday, February 1. Paul Liu, PhD, discusses sea level rise on February 8 and Glen Bowman, PhD, presents Progress and Growth: P.W. Moore High School, 1934–1954 on February 15. On the evening of Friday, February 17, Brent Morris, PhD, presents the History of Maroons of the Great Dismal Swamp.
This month's School Days programming begins on February 16th with Nathan Richardson's vivid portray of Frederick Douglass. "Students will interact with Frederick Douglass as he speaks about his life as an enslaved person, his escape to freedom, and his rise as a great writer, orator, and abolitionist." School programming continues on February 24th with "descendants of the Pea Island Lifesavers telling the incredible and inspiring story of the nation's first black keeper and keeper of Pea Island Life-Saving Station, the only station in the history of the United States Life-Saving Service manned by an all-Black crew." The Museum's popular Dr. Seuss School Days programming kicks off Monday, February 27 and runs until Friday, March 3.
Come visit the Museum of the Albemarle to learn more about the history of northeastern North Carolina through our exhibits and programming. Some of our programming requires preregistration, so please pick up our Program Calendar for more information or visit our social media sites. We are open Monday through Saturday, 10am-4pm.