Entertainment
Four Knights of the Apocalypse Anime Adaptation Announced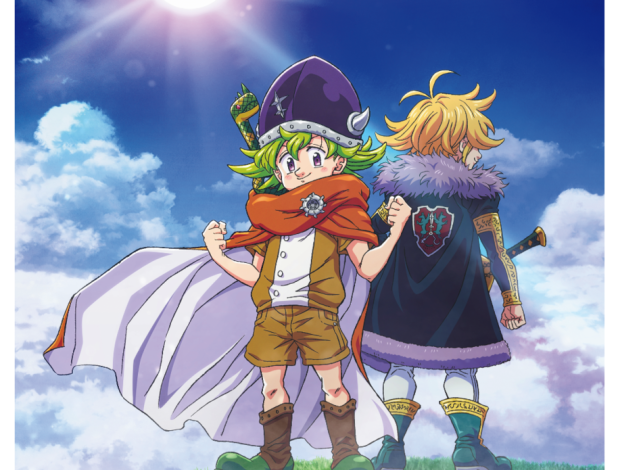 In celebration of the 10th anniversary of The Seven Deadly Sins anime franchise, the Weekly Shonen Magazine has officially announced that its sequel series, Four Knights of the Apocalypse, will be getting its own television anime.
RELATED: The Seven Deadly Sins: Origins Trailer Shows Open-World Gameplay
The new anime has no official release date, but the Weekly Shonen Magazine did reveal a teaser visual for the series, showing off the new protagonist, Percival, as he stands beside Meliodas, who is seen with his back turned.
Check out the new visual for the Four Knights of the Apocalypse anime below:
The Four Knights of the Apocalypse manga began circulating in Weekly Shonen Magazine just last year, in January 2021, following the end of the Seven Deadly Sins manga in March 2020. The new series has so far produced six volumes and has been received well in manga form, with the manga earning a nomination for the seventh Next Manga Award in the Best Printed Manga category.
RELATED: The Seven Deadly Sins: Cursed By Light Clip Features Zeldris and Gelda
"Percival is a kind boy who lives out on the frontier called "Finger of God" along with his grandfather," reads the official synopsis for Four Knights of the Apocalypse. "However, the world was not kind enough to let peace and tranquility last for long. An encounter with a mysterious knight changed their destiny, and a shocking truth comes to light. The boy then sets off on an endless journey."
The post Four Knights of the Apocalypse Anime Adaptation Announced appeared first on ComingSoon.net.